Code Less. Secure More.
Code Less. Secure More.
Protect the mobile economy and the people who use mobile apps in their lives and at work.
No-code mobile app security for Android and iOS.
Protect the mobile economy and the people who use mobile apps in their lives and at work.
No-code mobile app security for Android and iOS.
Finally,
a Simple Way to Accelerate Your Mobile App Roadmap
Speed your mobile time to market. Bring new security, identity, authentication and mobile threat defense (MTD) to life inside your Android and iOS apps with ease. Never release an unprotected app again.
Secure Apps @ Work Fast. Any UEM-MAM, IAM, VPN.
Secure enterprise, workplace and business to employee (B2E) apps. Protect corporate data with industry leading encryption, jailbreak/rooting prevention, VPN, IAM and more. Guarantee compatibility between any Android and iOS apps and any UEM-MAM, including Microsoft Intune, VMware Workspace ONE, IBM MaaS360, Blackberry, and more.
Recent Blogs About Appdome
Alan Bavosa
In this blog post, I'll discuss how to prevent MFA Bypass attacks that cybercriminals use to compromise iOS and Android apps.Multi-factor authentication (MFA) is one of the best practices...
 Build What You Love Automate What You Don't
Using Appdome, developers automate building mobile app security, encryption, obfuscation, app shielding, identity, authentication, and mobile threat defense in Android and iOS apps. Developers spend less time on mobile app security. Increase mobile development productivity.
Explore Appdome's Android and iOS No-code Security Solutions
What Customers and Partners Say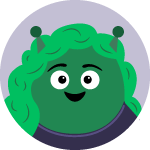 "I am an advocate of Appdome.
I believe you are creating something very special for the industry."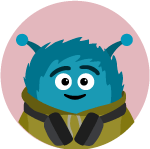 "The speed at which Appdome is delivering new features
is amazing and I'm really excited about the times ahead of us."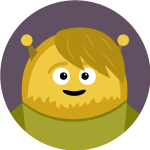 "I'm an early customer,
and I can tell you Appdome works."
"When Appdome says what they can do, you don't believe it.
When they show you, it's magic."
"We're tired of implementing SDKs manually and, with Appdome,
we get results and don't have to change our app."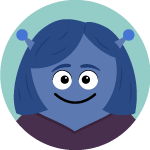 "Appdome's technology is a strategic solution
to achieve all our mobile strategies."
Find detailed "step-by-step" instructions on how to implement mobile security and other services in any mobile shopping, mobile retail, travel, gaming, and more Android and iOS apps. Mobile apps can be built in Android Studio, Java, Kotlin, C++, Ionic, React Native, Flutter, Cordova, Swift, Objective-C, Xcode, Xamarin, PhoneGap, and more. Learn how to protect any Android and iOS app from Mobile Fraud, Mobile Malware, User Level Attacks, MiTM and other Network-Based Attacks, Data Breaches, Cyber Ransoming, and Mods and Fake Apps apps – FAST!  Includes information on the patented technology that powers the Appdome mobile security platform, illustrated guides, mobile developer tips and more.