Appdome for Enterprise
Authentication and Mobile SSO
Learn how to add mobile SSO, enterprise authentication, cross-app identity,
and cloud identity services to Android and iOS apps using any authentication
method without coding. No prerequisite for SAML, OIDC, OAuth required.
What's Inside the No-code Mobile SSO eGuide?
Appdome for SSO+ frees the mobile developer, mobile IT and mobility professional from building specific authentication services or various identity standards into Android and iOS apps. Using Appdome's no code mobile SSO offering, organizations simply upload an existing Android and iOS app binary. Then, using a point-and-click UI, easily add new authentication methods to the app. The mobile app will trust the newly added authentication and cloud identity service as if it were coded inside the app. Mobile apps fused with Appdome for SSO+ also enjoy cross-app identity using any authentication service, providing a true mobile SSO experience across all applications.
This eguide demonstrates how mobile developers and non-developers alike can instantly add native authentication, authorization and access control services to any Android and iOS app, without coding and without development. Appdome is fully compatible with mobile apps built in any development environment including native, hybrid and non-native apps. There is no prerequisite for SAML, OAuth, OAuth 2.0, OpenID Connect or other standards in the app. Several identity providers are supported, including Okta, Microsoft Azure, PING and more. No coding required.
Top Highlights

"Appdome's cloud-based fusion process enables the integration of compliance,
security, mobility, Single-Sign On (SSO), mobile identity, VPN and
analytics solutions, without coding…any purpose the customer chooses."

"This product allows mobile app ISVs
and enterprise developers to easily integrate
management, security and other SDKs from multiple vendors."
"The cloud-based service accelerates
mobility projects and allows multiple functions
to be combined with a single app."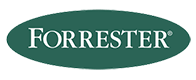 "Appdome fuses applications with additional security policies, such as anti-tampering and code obfuscation.
I&O pros can also quickly add one or multiple EMM-specific SDKs to mobile apps,
which speeds delivery and drives down costs."