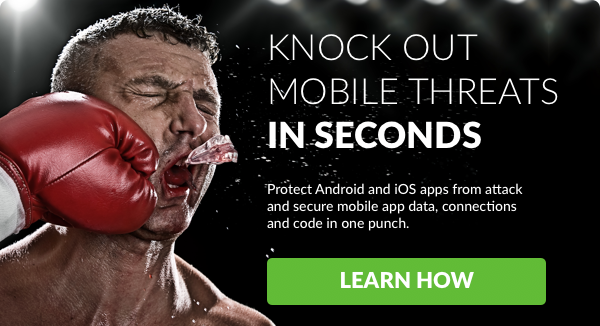 Get the eGuide Today
Learn How to Knock Out Mobile Threats in Seconds Without Coding
Download the eGuide Now!
Learn how to secure Android and iOS apps with the most comprehensive mobile app security in seconds, no code or coding required.
Appdome's comprehensive mobile app security ensures that mobile app IP and users are safe from malicious attacks, hacking, and data theft. Appdome's mobile security suite protects Android and iOS mobile apps from the ground up against all of the OWASP Top 10 threats in mobile, shielding and hardening apps, app data, credentials, control flows and files. Appdome offers mobile app developers instant protection and regulatory compliance, including HIPPA, PCI DSS, PSD2, GDPR and more.
With Appdome, mobile app developers can add mobile app security to any Android and iOS app fast, without any development, engineering or dependencies. Simply create amazing mobile apps that offer the best end user experience and bring the apps to Appdome. Instantly, add in-app data encryption, obfuscation, app hardening, jailbreak and rooting protection, and more. Appdome's patented technology secures mobile apps using IPA and APK files. No source code is needed. Protections can go beyond traditional methods, SDKs and tools used to obfuscate, harden, encrypt and protect mobile app data and users. Learn more today!
The Appdome Mobile Security Suite includes the following: Data Loss Prevention; OS Integrity; Secure Communication; Mobile Privacy; App Shielding and Code Obfuscation.
Top Highlights
Mobile Data Encryption Made Easy

Fast App Hardening and Code Obfuscation

Secure Mobile Communications & MiTM Protection

Instant Compliance with OWASP Top 10, PCI, PSD2, HIPPA+

Learn the No-Code Way to Mobile Security
Skip to content