Why Should Mobile Developers Block FRIDA to Protect Android and iOS Apps?
FRIDA is used by hackers to dynamically instrument Android apps, by taking advantage of elevated privileges like Root.
Here are the top 7 ways Hackers use FRIDA to Compromise Mobile Apps:
Monitor encryption calls and capture details about the encryption type and keys in use
Trace method calls during the application runtime to understand the inner workings of the application.
Hook functions, methods or APIs for the purpose of replacing the app's code with malicious code or operations
Intercept a mobile game's network traffic
Obtain shell access to control or take over a mobile app or device remotely
Dynamically inject code or malware after Rooting
Bypass Rooting detection mechanisms, or turn off anti-tampering protections that have been hardcoded into the app's source code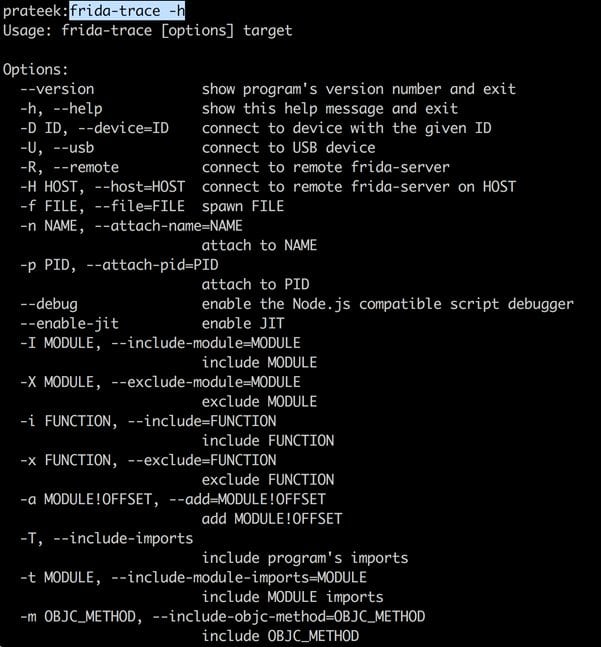 Appdome is a no-code mobile app security platform designed to add security features, like FRIDA protection into any Android and iOS apps. This KB shows mobile developers, DevSec and security professionals how to use Appdome's simple 'click to build' user interface to quickly and easily prevent advanced tools from hacking Android and iOS apps.
Appdome's Block FRIDA Toolkits detects and blocks hackers from using FRIDA to perform malicious activities against Android and iOS apps.
Appdome Anti-Reversing protection along with Anti-Tampering and Anti-Debugging defend any mobile app from being tampered and debugged by malicious attackers. With Appdome's Prevent FRIDA Toolkits, Appdome hardens this defense and prevents hackers from using FRIDA dynamic instrumentation.
3 Easy Steps to Block FRIDA Toolkits from Hacking Android and iOS Apps
Please follow these 3 easy steps to Block FRIDA Toolkits
Upload a mobile app to Appdome's no code security platform (.apk or .aab or .ipa)
In the Build Tab, go to HackZero, browse to Anti-Hacking, and enable the Toggle for Block Frida Toolkits

(shown below)

Click Build My App

Congratulations! The app is now protected against FRIDA Toolkits.
Appdome's no-code mobile app security platform offers mobile developers, DevSec and security professionals a convenient and reliable way to protect Android and iOS apps against malicious use of FRIDA. When a user clicks "Build My App," Appdome leverages a microservice architecture filled with 1000s of security plugins, and an adaptive code generation engine that matches the correct required plugins to the development environment, frameworks, and methods in each app.
Prerequisites
Here's what you need to build secured apps with Block FRIDA Toolkits.
No Coding Dependency
Using Appdome, there are no development or coding prerequisites to build secured apps with FRIDA protection. There is no SDK and no library to manually code or implement in the app. The Appdome technology adds the relevant standards, frameworks, stores, and logic to the app automatically, with no manual development work at all.
How to Sign & Publish
Secured
Mobile Apps Built on
Appdome
After successfully securing your app using Appdome, there are several available options to complete your project, depending on your app lifecycle or workflow. These include:
Or, see this quick reference Releasing Secured Android & iOS Apps built on Appdome.