How to Enable NAT with MitM Prevention in Android & iOS Apps
Learn the 3 Easy Steps to Enable NAT with MiTM Prevention in Android & iOS Apps. No code required.
What is Appdome?
Appdome is a no-code mobile security and development platform that enables anybody to add a wide variety of features, SDKs, and APIs to Android and iOS applications. Using a simple 'click to add' user interface, Appdome enables anyone to easily implement mobile app security in any iOS or Android app – instantly, no code or coding required.
Using Appdome, there are no development or coding prerequisites. For example, there is no Appdome SDK, libraries, or plug-ins required.
Enable NAT with MitM Prevention
You can implement Appdome Trusted Session to prevent man-in-the-middle attacks and other forms of session hijacking.  Appdome also protects any app from malicious proxies, modified or untrusted Certificates, and Stale Session renewal.
Appdome Trusted Session validates the authenticity of communication sessions initiated by the app or the server. This includes actively validating TLS/SSL certificates, CAs, session state to prevent any unauthorized modifications.
When you build your app with Appdome Trusted Session enabled, you can also enable one or more "Session Control" options, including "IP Address Visibility".   
About Appdome IP Address Visibility
When an application establishes a connection, there are times, depending
on the feature, where the Appdome layer generates internal IP address for the app, then translates the IP address back to the real address on the way out (a form of NAT). Building IP address visibility into the app ensures that the real IP address of the destinations are reported to the app.  This is important when you are auditing the IP addresses your application uses.
Prerequisites for using "IP Address Visibility"
How to Add Trusted Session and IP Address Visibility to Any Mobile App  
Follow these step-by-step instructions to enable Appdome Trusted Session and IP Address Visibility to a mobile app.
Upload a Mobile Application to Your Account
Please follow these steps to add a mobile application to your Appdome account.
If you don't have an Appdome account, click here to create an account.
From the "Build" tab, go to the Security menu
Click  Secure Communications > Trusted Session.
Expand the sub-bundle Session Control.

(optional) Use IP Address Visibility to ensure that all IP addresses that the application uses to make connections are the real IP addresses of the destination (as explained above)

Click Build My App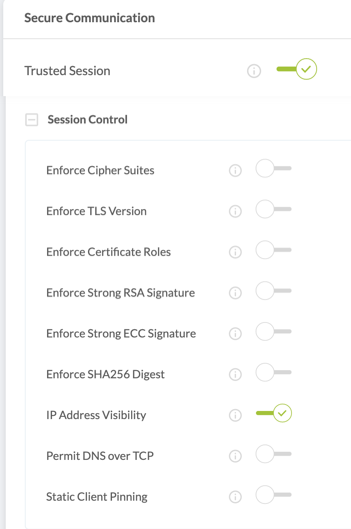 The technology behind Build My App has two major elements – (1) a microservices architecture filled with 1000s of code sets needed for mobile integrations, and (2) an adaptive code generation engine that can recognize the development environment, frameworks and methods in each app and match the application to the relevant code-sets needed to add the requested service to the mobile application in seconds.
Congratulations! When your build is complete, you will see the notice below.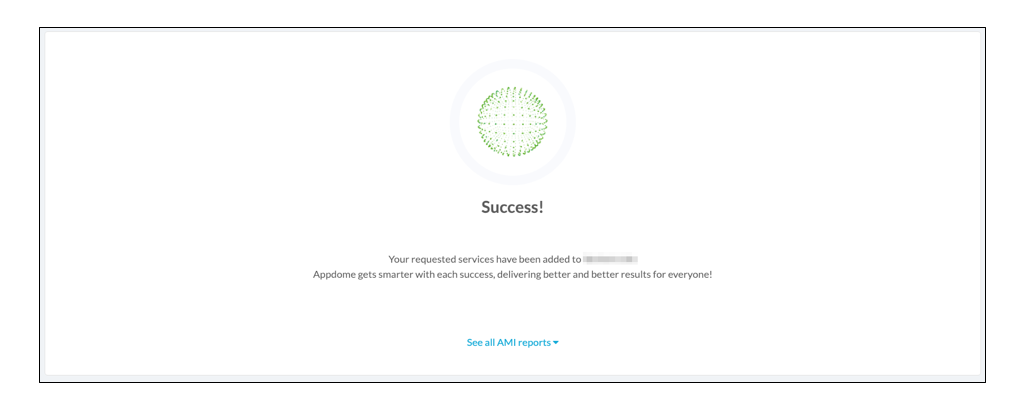 How Do I Learn More?
Check out the Appdome Trusted Session for more detail on Trusted Session and other optional features available.
To zoom out on this topic, visit Appdome for Mobile App Security on our website or request a demo at any time.
If you have any questions, please send them our way at support@appdome.com or via the chat window on the Appdome platform.
Thank you!
Thanks for visiting Appdome! Our mission is to make mobile integration easy. We hope we're living up to the mission with your project. If you don't already have an account, you can sign up for free.