How to Block Lucky Patcher Android Game Cheating tool
Learn 3 easy steps to Block Lucky Patcher and prevent mobile game cheating in Android apps.
What is Lucky Patcher?
Lucky Patcher is a free 'app modifier' app used for cheating in Android mobile games. Although there are both root and no-root versions of Lucky Patcher, the more powerful hacking/modding functions require root access or Rooting Android.  On rooted devices, Lucky Patcher enables more powerful functions, such as the ability to bypass in-app purchases, obtain special game powers, disable ads in mobile games, or turn off licensing verification to play premium games for free, just as a few examples.
What is Android Rooting?
Rooting is the process of unlocking the Android OS to gain administrative control (aka: root privileges) over the entire operating system and file system. Rooting is a form of privilege escalation. Hackers use Rooting to attain privileged control (known as root access) over various Android subsystems. As Android uses the Linux kernel, rooting an Android device gives similar access to administrative permissions as on Linux or any other Unix-like operating system (sometimes referred to as superuser status).
Top 6 ways hackers use Lucky Patcher for game cheating (after Rooting Android)
Here are the top ways Android Rooting is used to enable more powerful cheating methods using Lucky Patcher
Remove License Verification to unlock premium versions of games (to play the premium version for free)
Turn off mobile ads
Hack, modify or Bypass in-App purchase values
Change app permissions
Gain advantages against other gamers
Create your own modified .apk (aka: create your own 'mod')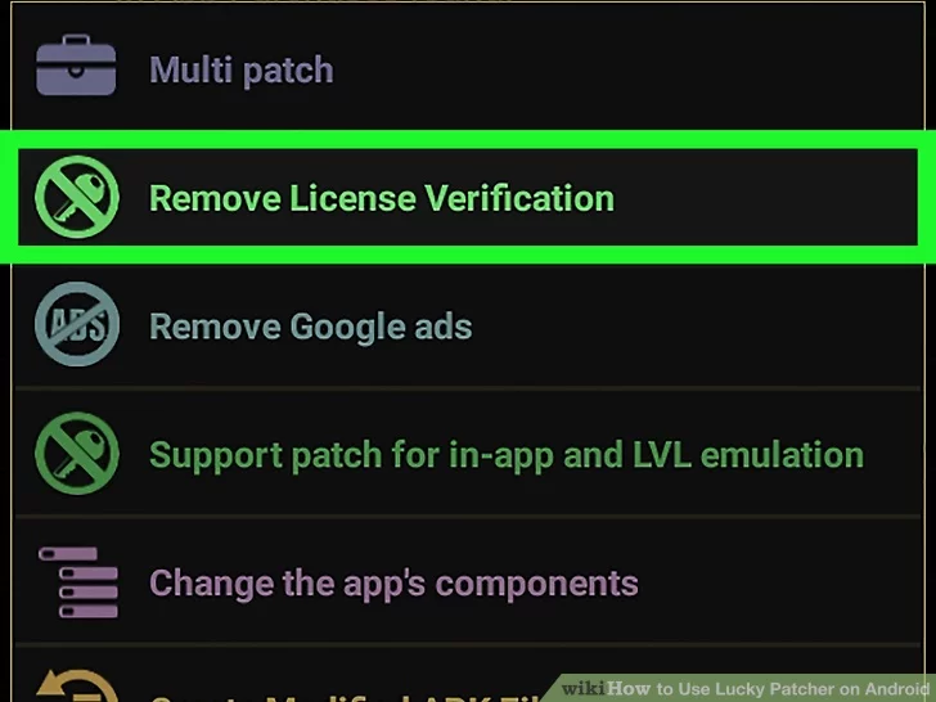 Lucky Patcher – Remove License Validation feature
Why Should Mobile Game Developers Block Lucky Patcher?
Lucky Patcher is harmful to mobile games and game developers for a number of reasons. For one, gamers/hackers can use Lucky Patcher to bypass license validation and/or disable mobile advertising. –  are the 2 primary revenue sources for most mobile games). Another major reason mobile game developers should block Lucky Patcher is to preserve the integrity of the game and prevent attrition from non-cheaters who are frustrated by the growing number of players who use tools like Lucky Patcher to gain advantages at the expense of honest players.  Here's how you can block Lucky Patcher from being used to abuse to cheat and mod Android games.
How to Block Lucky Patcher
Appdome is a no-code mobile app security platform designed to add security features, like Root Prevention to Android and iOS apps without coding. This KB shows mobile developers, DevSec and security professionals how to use Appdome's simple 'click to build' user interface to quickly and easily protect apps against Rooting and apps like Lucky Patcher that rely on Android rooting and root cloaking in order to enable the more powerful cheating features.
This KB shows mobile developers, DevSec and security professionals how to use Appdome's simple 'click to build' user interface to quickly and easily protect apps against Rooting and apps like Lucky Patcher that rely on Android Rooting and Root Cloaking in order to hack apps and cheat in mobile games.
3 Easy Steps to Protect Android Apps against Lucky Patcher
Please follow these 3 easy steps to protect Android apps and mobile games against Lucky Patcher to prevent cheating.
1. Upload an Android app
2. In the Build Tab, under Security, Select Root Prevention (shown below)
3. Click Build My App

Congratulations! The app is now protected against Rooting.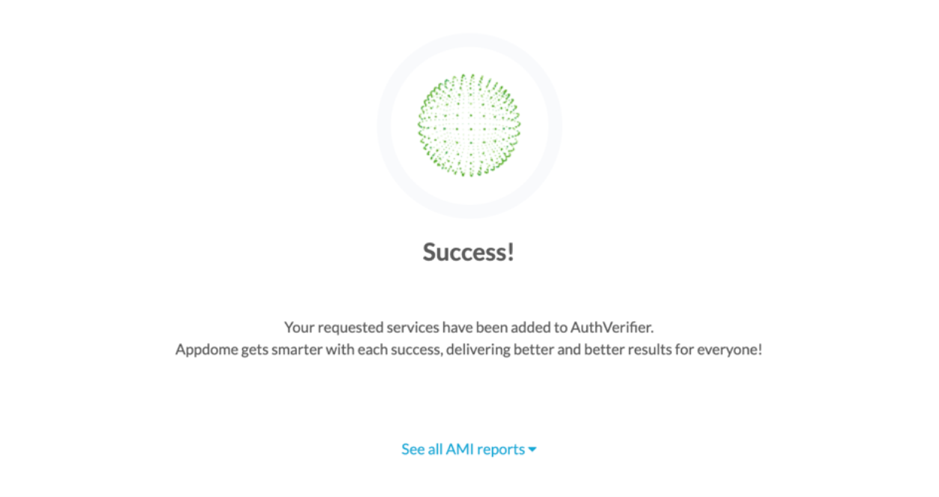 Appdome's no-code mobile app security platform offers mobile developers, DevSec and security professionals a convenient and reliable way to protect Android apps against rooting and harmful cheating apps like Lucky Patcher. When an Appdome user clicks "Build My App," Appdome leverages a microservice architecture filled with 1000s of security plugins, and an adaptive code generation engine that matches the correct required plugins to the development environment, frameworks, and methods in each app.
Prerequisites – What's needed to Block Lucky Patcher?
Here's what you need to protect Android apps against Lucky Patcher
No Coding Dependency
Using Appdome, there are no development or coding prerequisites to build secured apps and prevent hackers from using  Lucky Patcher for cheating in mobile games. There is no SDK and no library to manually code or implement in the app. The Appdome technology adds the relevant standards, frameworks, and logic to the app automatically, with no manual development work at all.
How to Sign & Publish Secured Mobile Apps Built on Appdome
After securing your app using Appdome, there are several available options to complete your project, depending on your app lifecycle or workflow. These include:
Or, see this quick reference Releasing Secured Android & iOS Apps built on Appdome.
How to Learn More
Check out the following related KB articles:
Prevent Jailbreak Bypass and Jailbreak Hiding 
Check out the full menu of features in the Appdome Mobile Security Suite
If you have any questions, please send them our way at support@appdome.com or via the chat window on the Appdome platform.
Or request a demo at any time.
Thank you!
Thanks for visiting Appdome! Our mission is to secure every app on the planet by making mobile app security easy. We hope we're living up to the mission with your project. If you don't already have an account, you can sign up for free.