Need magisk & root hiding detection >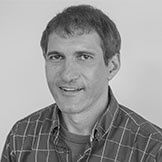 alan - Marketing Team
"Detecting Magisk & Root Hiding is so much easier with a DevSecOps build system."
Contact us and let us help you complete your Magisk and Root hiding detection project today. We'd love to speak with you and:
Hear more about your magisk and root hiding detection project,
Help you build Magisk, Magisk Manager and root hiding detection into Android apps in minutes – no code, no SDK.
Guide you to complete your anti-Magisk, anti-Root Hiding project as fast as possible on our Data-Driven DevSecOps™ build system.
To start, fill out the form to the right and tell us a bit about your mobile anti-Magisk and anti-root project.
Let's solve Magisk and Root Hiding Detection, Together!