This Knowledge Base article covers the steps to distribute mobile apps fused with BlackBerry Dynamics SDK using BlackBerry Control (Previously Good Control) management console.
The following prerequisite tasks need to be completed prior to distributing your apps with BlackBerry Control.
Your mobile app is fused with the BlackBerry Dynamics SDK.
Your mobile app is signed.
You have a configured and accessible instance of BlackBerry Control.
How To Deploy Mobile Apps Integrated with the BlackBerry SDK to BlackBerry Control
Upload Your Fused App to BlackBerry Control
BlackBerry manages mobile apps with the App Entitlement object. This object handles binary files, policies and configurations, and user assignments. When you upload a fused app to BlackBerry Control, you also create an app entitlement for the app. A single app entitlement can store and manage several versions of an app, as well as binaries for both iOS and Android.
To create an app entitlement and upload a fused app follow these steps:
1. Navigate to BlackBerry Control within your web browser and Log in.
2. Click Manage Apps.
3. Click the Add App.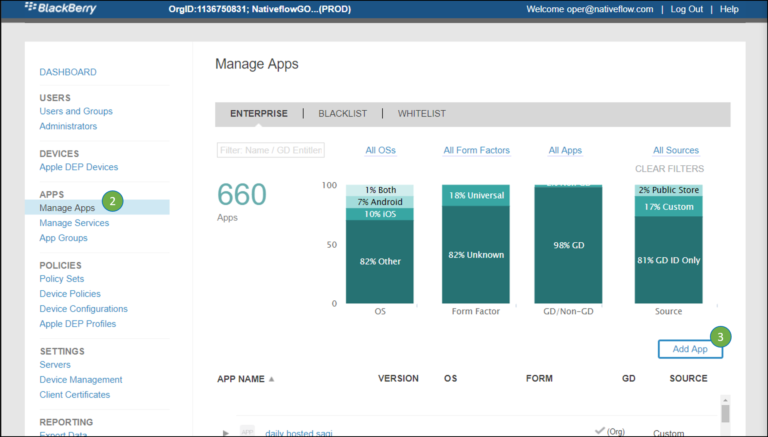 4. On the selection window. Select Custom.
5. Click Next.
6. Click Choose File and locate the fused app.
7. Click Add App.
8. Wait for the upload to finish.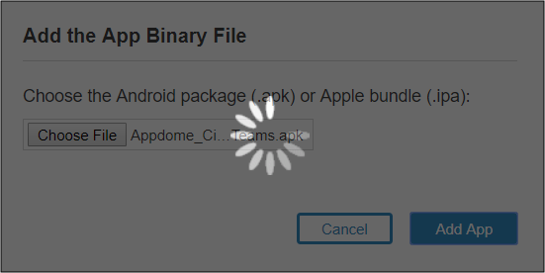 9. Click Add App.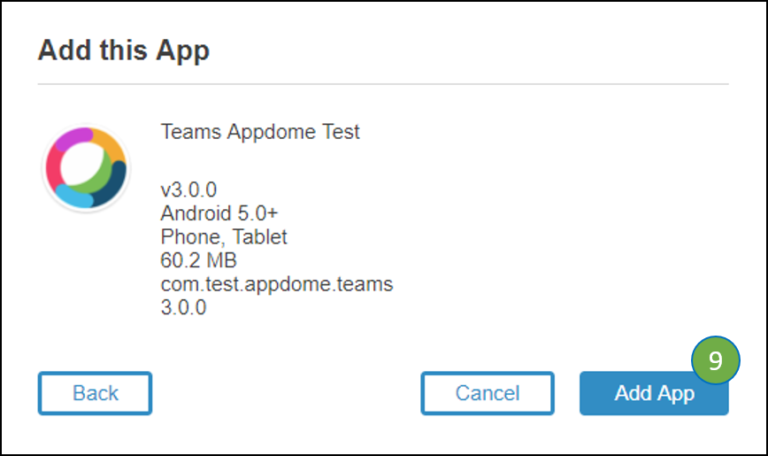 *After creating the app entitlement, you will be automatically navigated to the app entitlement edit page. You can see the fused app you uploaded in the Package table under the tab for the corresponding platform.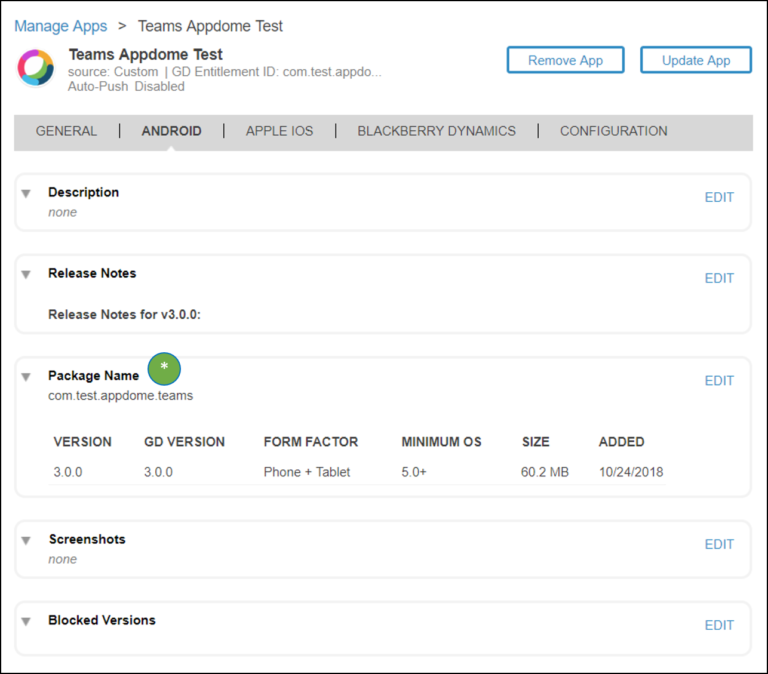 Assigning the App to a User