No-code Instant Implementation of Apteligent Mobile Analytics SDK to any iOS or Android app
The Apteligent mobile analytics SDK gathers information on mobile app usage and then sends this information to the Apteligent dashboard for all apps that have the SDK integrated. You can use Appdome's mobile integration platform to add the Apteligent SDK to any iOS and Android apps in seconds, no code or coding required.
This Knowledge Base article covers the steps to add the Apteligent mobile analytics SDK to any mobile app using Appdome.
Apteligent SDK
Apteligent by VMware is a mobile analytics, app performance, user behavior service used by large enterprises to monitor and measure the performance of their mobile apps, derive business insight about their customers and drive user engagement.
Apteligent offers mobile SDKs for enterprises/developers to embed the Apteligent service inside their own mobile apps. In the past, the ONLY way to implement the Apteligent SDK in a mobile app was by modifying the app's source code manually to connect the app to the Apteligent service. Not anymore. Using Appdome's no-code mobile integration platform, enterprises (developers and non-developers) can implement the Apteligent SDK in a single click in seconds with no code or code required.
Prerequisites for adding the Apteligent mobile analytics SDK to any app using Appdome
Using Appdome to integrate the Apteligent SDK
From the Apteligent Console:
Select 'Register New App'
Enter App Name and select Platform (iOS or Android)
Click Register App button
Click on the App you just added
Click App Settings
Copy the Apteligent App ID (you will enter this ID when you Fuse the app using Appdome)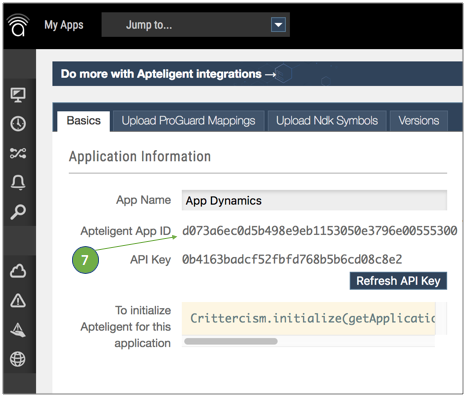 From Appdome:
Upload a Mobile App to Your Appdome Account
If you don't have an Appdome account, click here to create an account.
Select the Build Tab. Beneath the Build Tab, select Analytics.
Under Analytics, enable Analytics Services toggle and select the Crittercism SDK from the dropdown menu (Note: Apteligent was known as 'Crittercism' before the VmWare acquisition).
Add Apteligent App ID value (which you obtained from your Apteligent account)
Click Build My App

Congratulations! When Appdome has completed your implementation (usually about 30 seconds), you'll see the notice below. You now have a mobile app, fully integrated with the Apteligent SDK.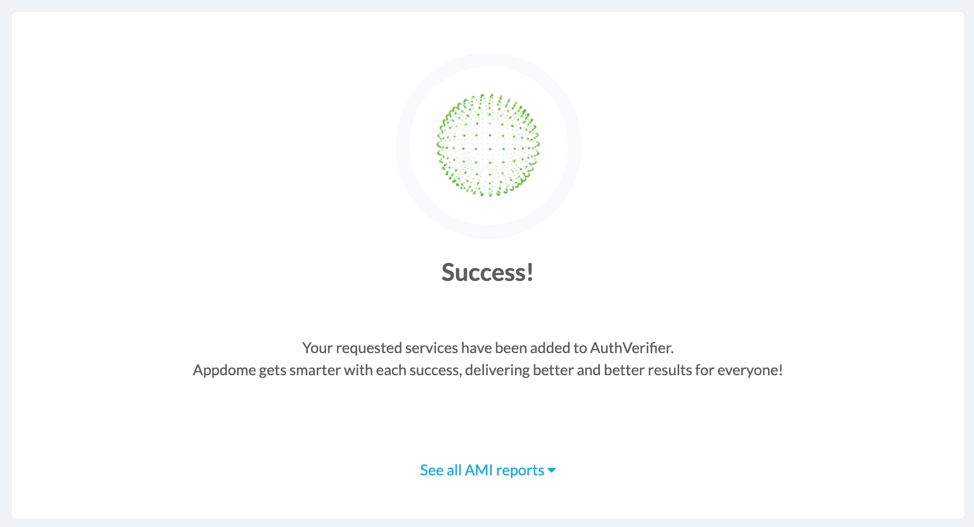 What to do After I Built My App?
After you successfully built an app, you need to sign the app in order to deploy it. You can also brand or customize a Fused app on Appdome. Read this Knowledge Base article to learn what to do after you successfully built an app. It explains both optional steps and required steps.
How Do I Learn More?
Check out Appdome to request a demo at any time.
If you have any questions, please send them our way at support@appdome.com or via the chat window on the Appdome platform.
Thank you!
Thanks for visiting Appdome! Our mission is to make mobile integration easy. We hope we're living up to the mission with your project. If you don't already have an account, you can sign up for free.