Viewing Published Apps in the App Library Dashboard - ISV Resource
Appdome's App Library is a private workspace where Mobile App Makers can make mobile apps accessible to development, mobility, security, and other internal teams.
This Knowledge Base article explains how to view published apps in the App Library Dashboard to see statistics about your apps.
We hope you find it useful and enjoy using Appdome!
About Appdome for App Publishers – App Library 
Appdome offers mobile app publishers, mobile developers and mobile app makers (Mobile App Makers for short), several services to empower enterprise customers, partners, and outsourced development teams.  These services allow them to customize Android / iOS apps and integrate commercially available enterprise SDKs, and APIs as needed.
Enterprise environments vary and a greater range of mobile development is occurring outside and between organizations. Mobile App Makers use Appdome to simplify development, speed mobile app lifecycle and encourage customization and innovation with and among customers, partners and others.  Appdome for App Publishers is a unique, first of its kind technology service that allows best in class Mobile App Makers to privately, safely and efficiently provide access to mobile apps and empower enterprise customers and partners to complete mobile integration projects themselves.
Appdome makes its' App Library available exclusively to Mobile App Makers, their customers and partners to facilitate innovation and collaboration between the creators of mobile apps, their customers and partners.
Prerequisites
In order to list or update an app in the Appdome App Library, you'll need:
How to View Published Apps in the App Library Dashboard
Click on your name in the top-right corner of the site.
Select "App Library Dashboard". Alternatively, you can select the App Library Dashboard from your Profile page.
From this page, you will be able to view all Apps Added, Apps Fused, and Apps Downloaded from your Workbench. You will also be able to see statistics for each Workbench App that will show the Status, Version, Operating System, and the number of times the app was added and fused, the number of times all versions of the app were installed and the number of times this version of the app was installed.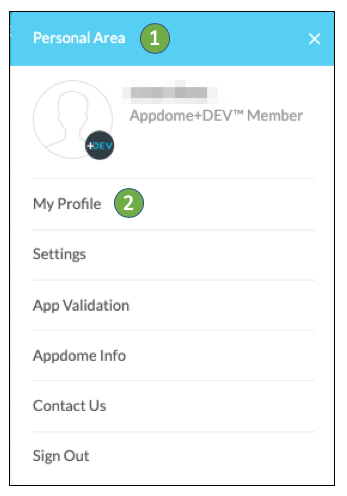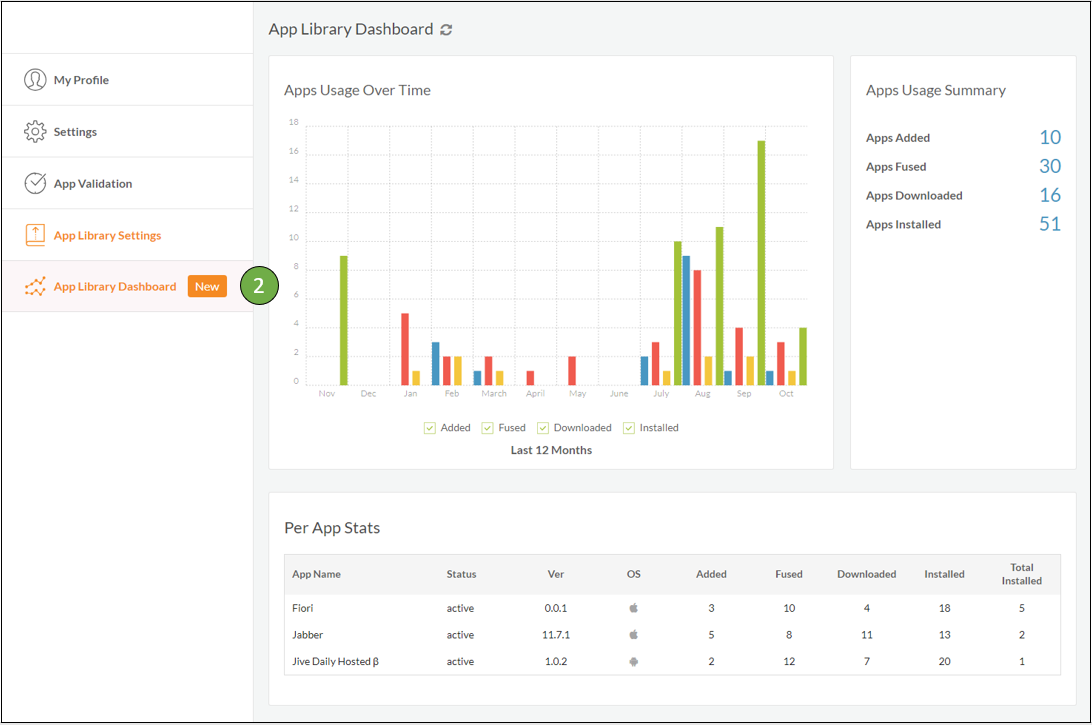 How do I Learn More?
Learn about becoming an Appdome Publisher, or request a demo at any time.
If you have any questions, please send them our way at support@appdome.com or via the chat window on the Appdome platform.
Thank you!
Thanks for visiting Appdome! Our mission is to make mobile integration easy. We hope we're living up to the mission with your project. If you don't already have an account, you can sign up for free.