Jabber Requirements for Third Party Integration
Cisco Jabber is a widely-used collaboration application developed by Cisco and deployed in many major enterprises.
This Knowledge Base article summarizes the required steps to prepare Cisco Jabber (iOS) for adding services using Appdome.   Follow the steps below with your Apple developer account, and then you can build Jabber with any service or SDK available on Appdome.
About Jabber Requirements for Third Party Integration
Appdome is a mobile integration platform as a service (iPaaS) that allows users to add a wide variety of features, SDKs and APIs to Android and iOS apps without coding. Using a simple 'click to add' user interface, Appdome allows anyone to easily integrate third party SDKs, APIs and mobile services to any mobile app – instantly, no code or coding required.
Prerequisites
Jabber iOS app
Apple developer account
App ID, description, suffix, unique bundle ID
Signing Credentials (e.g., signing certificates and provisioning profile)
Prepare Jabber for iOS fusion steps
Go to the Apple Developer Site –>   https://developer.apple.com
Login to an enterprise or developer Apple account.
Create an App ID by going to Identifiers > App IDs
Provide an App ID Description
For the App ID Suffix, select Explicit App ID
Enter a unique bundle ID that you will also configure for the app using Appdome
5. Enable all appropriate and required app services – You can enable all services, and Appdome will automatically ensure the correct services are applied during a signing.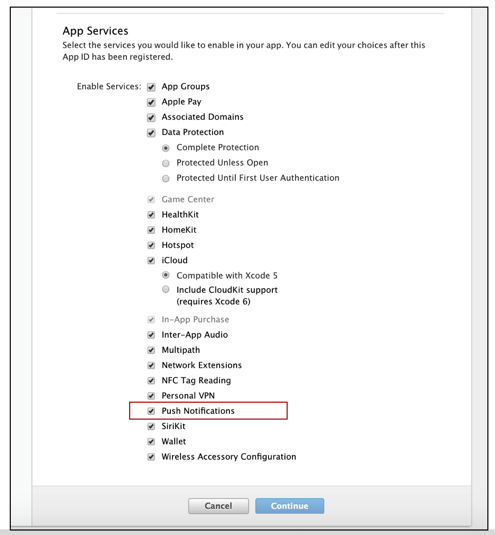 6. Review the settings. Note that PUSH notifications will still need to be configured.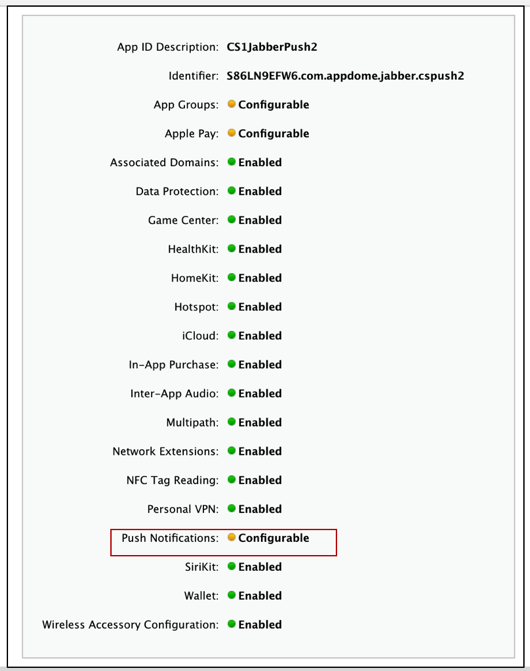 7. Click Register
8. Select Identifiers > App IDs > <Your-New-AppID>
9. Click Edit
10. Go to Push Notifications and under Production SSL Certificate click Create Certificate
11. Follow the steps on a Mac to create the certificate signing request then Continue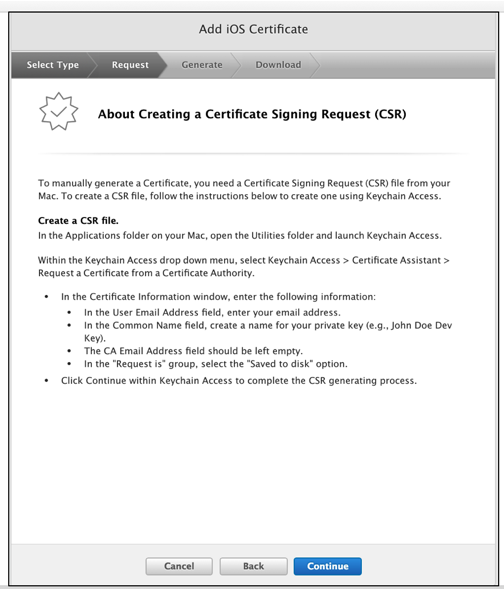 12. Import the certificate signing request and click Continue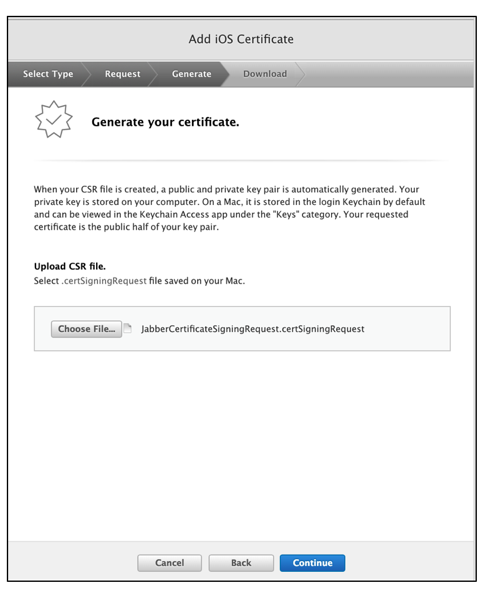 13. Click Done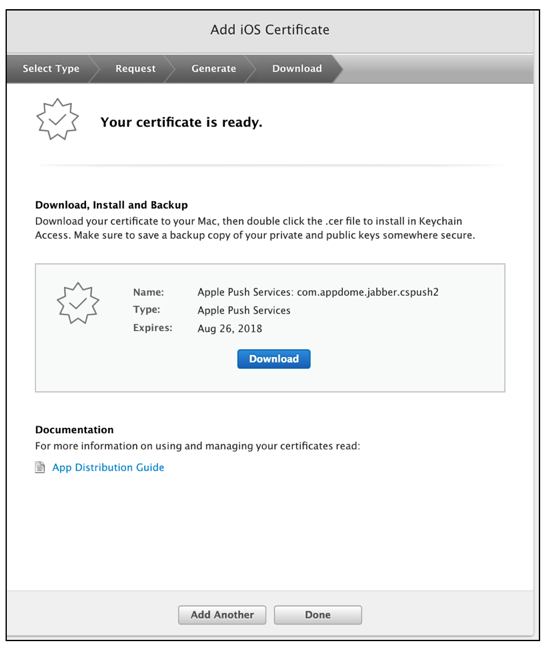 14. Then create a distribution provisioning profile as Ad Hoc or In-House using this App ID
s
15. Download and Save – this provisioning file will be needed to sign the Fused Jabber App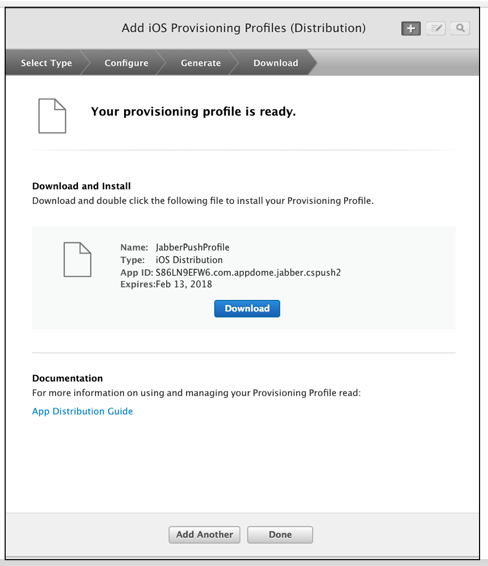 16. On Appdome – when fusing with an SDK, you can customize the app settings.
Enter the App Bundle ID matches the App ID created in the provisioning profile.
18. When signing the Jabber app after Fusion, ensure you sign with the P12 and Provisioning Profile with the matching App ID and Push Notifications enabled.
Deploy the Appdome-Fused App to a Mobile Device
Once you have signed your Appdome-Fused app, you can download to deploy it using your distribution method of choice. For more information on deploying your Appdome-Fused apps, please read this knowledge base.
That is it – Enjoy Appdome for AppConfig in your app!
How Do I Learn More?
Check out Appdome blog or request a demo at any time.
If you have any questions, please send them our way at support@appdome.com or via the chat window on the Appdome platform.
Thank you!
Thanks for visiting Appdome! Our mission is to make mobile integration easy. We hope we're living up to the mission with your project. If you don't already have an account, you can sign up for free.