Keep Your Mobile App Photos Private And Protected with Appdome
You can protect your mobile app privacy and data by adding features available in Appdome's Mobile Privacy category. Appdome's Private Camera protection is an important part of mobile app privacy and data loss prevention. Sensitive application data can leak through photos taken by the user within the app. Private Camera service can protect your photos and deny other application from accessing them. This way preventing sensitive mobile data from being exposed.
This Knowledge Base article provides step-by-step instructions to use the Private Camera feature in Appdome's Mobile Security Suite.
We hope you find it useful and enjoy using Appdome!
Protecting Any Mobile App Photos with Appdome's Private Camera
Appdome is a mobile integration platform as a service (iPaaS) that allows users to add a wide variety of features, SDKs and APIs to Android and iOS apps easily. Using a simple 'click to add' user interface, Appdome allows anyone to protect the mobile app photos – in seconds, no code or coding required.
Private Camera by Appdome protects any mobile app photos taken by the application. When a photo is taken by a user within the application, Appdome will intercept the "saving" request, and save the photo to the application's private files. Those protected photos
This will ensure that all the app photos are protected privately and inaccessible to other applications. Furthermore, with Appdome's TOTALData Encryption the app photos and sensitive data will be encrypted at runtime using industry-standard AES 256  cryptographic protocols.
The Android App Bundle lets you more easily deliver a great experience in smaller app size, by creating "splits", allowing the play store the ability to tailor fit the app to the phone it's being installed on, Downloading only the relevant resources.
Prerequisites for Using Private Camera
In order to use Appdome's no code implementation of Private Camera, you'll need:
How to Protect Your Mobile App Photos
Follow these step-by-step instructions to add Private Camera to any iOS mobile App:
Upload a Mobile App to Your Account
Please follow these steps to upload a mobile app to your Appdome account.
In a few seconds, your upload will be completed. The app will be added to your App Library.
If you don't have an Appdome account, click here to create an account.
From the "Build" tab, go to Security
Open Mobile Privacy category
Toggle the Private Camera switch
(Optional) Toggle the Combined Camera Roll to make the public (device) camera roll accessible to your application. Private photos will only be accessible to your application and will be marked with Appdome default favicon.
(Optional) Add your customized icon as a favicon to private photos' thumbnails.
Click Build My App

The technology behind Build My App has two major elements – (1) a microservice architecture filled with 1000s of code sets needed for mobile integrations, and (2) an adaptive code generation engine that can recognize the development environment, frameworks and methods in each app and match the app to the relevant code-sets needed to add Private Camera functionality to the mobile app in seconds.
Congratulations! When Appdome's technology completes your mobile integration project (usually in about 30 seconds), you'll see the notification below. You now have a mobile app built with Appdome's "Private Camera" feature.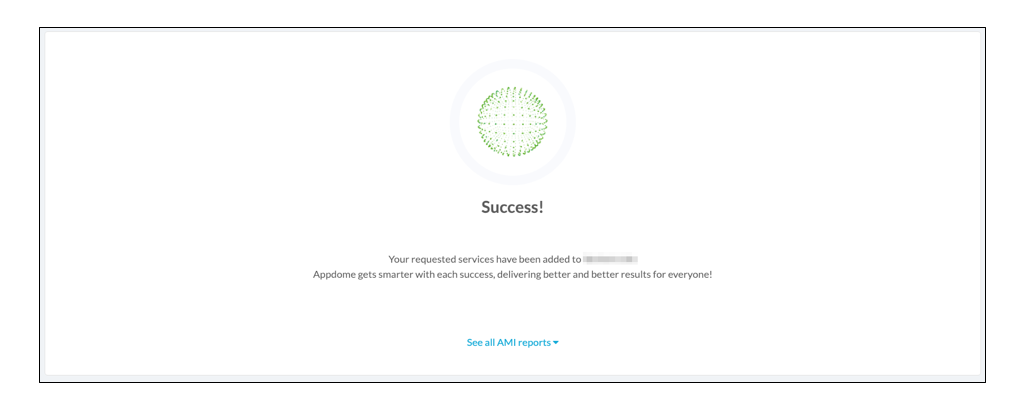 What to do After I Build My App?
After you successfully build an app, you need to sign the app in order to deploy it. You can also brand or customize a built app on Appdome.
Sign your Appdome Built app (Required)
In order to deploy an Appdome Built AAB app, it must be signed. Appdome allows you to choose from the following options:
For more information on how to upload your signing credentials to Google and enroll your AAB app please review this knowledge base article.
How Do I Learn More?
To zoom out on this topic, visit  Appdome for Mobile App Security on our website.
Request a demo at any time.
If you have any questions, please send them our way at support@appdome.com or via the chat window on the Appdome platform.
Thank you!
Thanks for visiting Appdome! Our mission is to make mobile integration easy. We hope we're living up to the mission with your project. If you don't already have an account, you can sign up for free.