MFA in Mobile Apps
in Seconds
Instantly support two-factor (2FA), multi-factor authentication (MFA) and biometric authentication inside Android and iOS mobile apps without coding a thing. Create end-to-end biometric, 2FA and MFA workflows in native and non-native Android and iOS apps in seconds. Add leading 2FA and MFA vendors, including Vonage-Nexmo, Ping Identity and Okta and others. All in-app workflows and credentials are 100% secure and ready in seconds!
Appdome for Mobile Identity Delivers
Appdome for Mobile Identity Delivers
Appdome for Mobile Identity Delivers

"Appdome's cloud-based fusion process enables the integration of compliance,
security, mobility, Single-Sign On (SSO), mobile identity, VPN and
analytics solutions, without coding…any purpose the customer chooses."

"This product allows mobile app ISVs
and enterprise developers to easily integrate
management, security and other SDKs from multiple vendors."
"The cloud-based service accelerates
mobility projects and allows multiple functions
to be combined with a single app."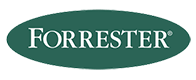 "Appdome fuses applications with additional security policies, such as anti-tampering and code obfuscation.
I&O pros can also quickly add one or multiple EMM-specific SDKs to mobile apps,
which speeds delivery and drives down costs."
Mobile MFA in Any App
Appdome announces the industry's first no-code implementation option for mobile app MFA. Features include:

• No-code implementation of Mobile MFA Services for Android and iOS apps
• DynamicUI™ and customizable mobile end-user workflows for MFA services
• SMARTApp™ MFA triggers in-app MFA at launch or access of specific resources
• Combine MFA with other services to deliver trusted mobile apps to all users
Implement
Any Leading MFA Service
In Seconds
Enjoy an instant, no-code implementation of Mobile App MFA from market-leading vendors today!
Nexmo Verify Two-Factor Authentication
Appdome and Nexmo teamed up to deliver a faster, simpler mobile identity solution, enabling everyone to integrate the Nexmo Verify API to any Android and iOS app, instantly and without coding.
Recent Blogs About Mobile Identity and MFA
Chris Roeckl
Appdome was honored to attend the Vonage Nexmo Transform Partner Summit and Campus 2019 this week here in San Francisco. There are some phenomenal use cases to create more immersive experiences for mobile app users. Building voice, video and text into an app re-defines the app experience and gives the App owners the additional context and data required to get those customers to their desired outcomes – fast.It's this common thread – getting customers to an outcome fast – that drove us to [...]
Alan Bavosa
This is a follow-up blog to a great API World event a couple weeks ago in San Jose. To that end, I'll continue on the topics of Mobile API Security, and the nearly incredulous lack of even the most basic of security in major mobile apps and their APIs. [...]
Chris Roeckl
Appdome has released our 2019 Guide to Mobile Apps in the Digital Workplace! This research project culminates the work of thousands of interactions with customers, prospects, app customizations and builds on Appdome. Based on that work, the Appdome team identifies the main themes of customer use cases and strategies. [...]
Jan Sysmans
We'll again be at Oktane this year. Oktane18 was a great event for us and Appdome at Oktane19 will be another success. What To Look For From Appdome at Oktane19 Appdome is a no-code app enhancement and customization platform. On Appdome, you can create a customized solution that is right-sized [...]
More Great Info About Appdome Identity
Explore the Knowledge Base
See "step by step" guides and deeper technical information on the technology and features that make Appdome work. Every day, our technology solves tough integration challenges for 1000s of developers, B2B, B2E and B2C app makers, mobility and security professionals.