Mobile Threat Defense
Made Easy
Protect Android and iOS apps against mobile bots, mobile malware and other threats without development or coding. Quickly add advanced mobile threat defense solutions from F5, Check Point and others to shield against malicious intrusions, click fraud and attacks on your mobile business. Combine mobile threat services with Appdome's mobile security to guarantee mobile trust and brand safety across your mobile users.
Appdome for Mobile Threat Defense Delivers
Appdome for Mobile Threat Defense Delivers
Appdome for Mobile Threat Defense Delivers
Add F5 Anti-Bot to Mobile Apps in Seconds
Easily implement the full functionality of the F5 Anti-Bot Mobile SDK instantly, using a simple 'click-to-implement' UI. Enjoy a turnkey Android and iOS bot detection solution, without complexity and without development. Simply upload an app binary to Appdome, select the F5 Anti-Bot SDK (along with any other service you want to add to the app), and click "Build My App"!

"Appdome's cloud-based fusion process enables the integration of compliance,
security, mobility, Single-Sign On (SSO), mobile identity, VPN and
analytics solutions, without coding…any purpose the customer chooses."

"This product allows mobile app ISVs
and enterprise developers to easily integrate
management, security and other SDKs from multiple vendors."
"The cloud-based service accelerates
mobility projects and allows multiple functions
to be combined with a single app."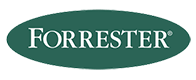 "Appdome fuses applications with additional security policies, such as anti-tampering and code obfuscation.
I&O pros can also quickly add one or multiple EMM-specific SDKs to mobile apps,
which speeds delivery and drives down costs."
Instantly Add Check Point's Threat Defense Security to Any Mobile App
Appdome for Check Point SandBlast App Protect eliminates the complexity of mobile threat defense in enterprise and consumer apps. Using Appdome, enterprise IT and mobile developers can instantly build Check Point's mobile threat defense service into iOS and Android apps in seconds, without coding the SDK into the app.
Close Gaps in Mobile
Threat Defense in Minutes
There's no need to manually code mobile threat defense to protect your Android and iOS apps. Mobile developers and non-developers alike can solve for the gaps in mobile threat defense instantly.
ONEShield™



Advanced App-Shielding
Add comprehensive mobile app-shielding instantly and directly to Android and iOS binaries. Protections include anti-tampering, anti-debugging, anti-reversing, encryption for strings and preferences, and code obfuscation.
More Great Info About Mobile Threat
Jan Sysmans
The Coronavirus disease (COVID-19) has brought with it a truly unprecedented time for the digital economy. To safeguard ourselves and stem the spread of COVID-19, we're all being asked to do things virtually. To comply with health official's mandates, many of us are already required to work from home, attend classes remotely, and complete our transactions online. Instinctively, many of us too are turning to mobile apps, for work, transactions, communication and comforting distractions. At the same time, I am starting to [...]
Tom Tovar
One of the cornerstones of the Appdome Mobile Security Suite is our TOTALData™ Encryption solution. In short, this mobile [...]
Tom Tovar
My friend and co-creator at Appdome published a great blog about the recently discovered EventBot Malware. Avi's blog covered [...]
Avi Yehuda
Mobile banking, mobile payment, mobile wallet and other FinTech providers who offer Android solutions to their customers now have [...]
Explore the Knowledge Base
See "step by step" guides and deeper technical information on the technology and features that make Appdome work. Every day, our technology solves tough integration challenges for 1000s of developers, B2B, B2E and B2C app makers, mobility and security professionals.