How to Optimize Obfuscation, Improve Android & iOS Load Time
Learn the 3 Easy Steps to Optimize Obfuscation, Improve Android & iOS Load Time. Maintain a good user experience and protect your mobile apps. No Code, No SDK.
This Knowledge Base article provides step-by-step instructions to optimize your mobile app's load time when implementing Control Flow relocation using Appdome. Control flow relocation (obfuscation) is one of the multiple methods you can use to obfuscate mobile apps.  You should obfuscate a mobile app as a first line of defense against reverse engineering – which hackers routinely do to: (1) learn how your app works (2) understand the app logic (3) find your apps weak spots.  This article will take you 3 minutes to read, and 2 minutes to fix your app. And it applies to all Android and ioS apps no matter which framework you built the app in.
Background: why obfuscate mobile apps in the first place? 
In recent years, decompilers have reached a maturity level that allows recovering source code back from mobile apps with ease. Obfuscation has become a well established preventive measure developers use against static reverse engineering attempts. What sets various obfuscation solutions apart is several things: Ease of use (e.g., specialized compilers and post-build tools), Performance (i.e., performance penalty, if any) and the reference threat level.
Since eventually all defenses can be broken, which indicates how good a defense is the amount of work, expertise and time expected to break the defense.
We hope you find this knowledge base useful and enjoy using Appdome!
Appdome is a no-code mobile security and mobile integration platform that allows users to add security features, like RASP, code obfuscation, data encryption and more, as well as mobile threat, mobile fraud, anti-bot and other SDKs and APIs to Android and iOS apps. This KB describes how to use Appdome's simple 'click to build' user interface to quickly and easily optimize your app's load time when implementing Control Flow Relocation using Appdome.
Using Appdome, there are no development or coding prerequisites. For example, there is no SDK, library, or plug-ins to implement. The Appdome technology adds Flow Relocation and relevant standards, frameworks and more to the app automatically, with no manual development work at all.
Appdome's Flow Relocation is a security feature that modifies a mobile app's compiled code by obfuscating the logical control-flow of the app.  Appdome's Flow-Relocation makes reverse engineering an arduous task while preserving the functionality and performance of the original app. Appdome with Flow Relocation is compatible with mobile apps built in any development environment including Native Android and iOS apps, hybrid apps and non-native apps built-in Xamarin, Cordova, and React Native, Ionic and more. This streamlines implementations, cuts development work, and ensures a guaranteed and consistent integration of Flow-Relocation™ to any mobile app.
If your application was developed using a non-native framework such as React-Native, Cordova or Xamarin, you might want to check out Non-Native Code Obfuscation.
If, on the other hand, your application has more native code in it, we recommend you check out Binary Code Obfuscation.
We are aware of course, that applications are not always perfect and there might be crashes here and there. We took special care when designing code flow relocation to make sure that the original flow is visible in the stack trace of Java exceptions.
This enables developers to quickly trace the source of a bug in the app, even when obfuscated.
Prerequisites for Using Appdome Flow Relocation
In order to use Appdome's no-code implementation of Flow Relocation on Appdome, you'll need:
How to Optimize App Load time when Obfuscating code on Appdome
Upload a Mobile App to Your Account
Please follow these steps to add a mobile app to your Appdome account.
If you don't have an Appdome account, click here to create an account.
From the Build tab, Add Flow Relocation
Select the Build Tab. Note: a blue underline will appear showing the step is active.
Beneath the Build Tab, Select Security. Note: a blue highlight will appear showing the category is active.
Click to Open TOTALCode™ Obfuscation 
Enable or Toggle "ON" Flow Relocation
Enable or Toggle "ON" Favor Loading Time 
Click Build My App

The technology behind Build My App has two major elements – (1) a microservice architecture filled with 1000s of code sets needed for mobile integrations, and (2) an adaptive code generation engine that can recognize the development environment, frameworks and methods in each app and match the app to the relevant code-sets needed to add the requested service to the mobile app in seconds.
Congratulations! When your integration is complete, you will see the notice below. You now have a mobile app fully integrated with Appdome's Flow Relocation.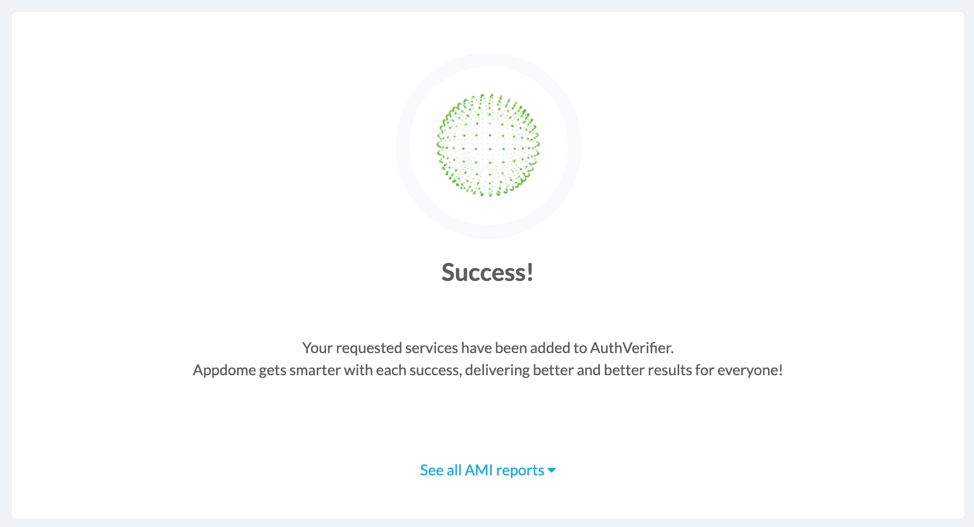 What to do After Building My App?
After you finish building your app on Appdome, there are a few additional steps needed to complete your project.
That is it – Enjoy Appdome's Binary Code Obfuscation in your app!
How Do I Learn More?
For more details, read the Control Flow Relocation KB article.
Flow Relocation is just one of the many features TOTALCode™ can offer in terms of code obfuscation.
If you have any questions, please send them our way at support@appdome.com or via the chat window on the Appdome platform.
Thank you!
Thanks for visiting Appdome! Our mission is to make mobile integration easy. We hope we're living up to the mission with your project. If you don't already have an account, you can sign up for free.