Appdome
TOTALMobility Brings You Agile Enterprise Mobility
Deliver a consistent high quality mobile app experience to your end users.
Implement the deployment model you choose – EMM, UEM or MAM.
What TOTALMobility™ Does for You
TOTALMobility makes enterprise mobility easy. To be successful, enterprise security, IT and mobility professionals need total mobile app control, compatibility and compliance to deliver mobile apps to users. Using TOTALMobility, enterprises have the power to meet these objectives and secure any app in the organization's mobile app strategy fast.
No code implementations of all leading leading unified endpoint management (UEM), enterprise mobility management (EMM) or mobile application management (MAM) vendors are supported out of the box, including Microsoft Intune, VMware (Airwatch) Workspace ONE, IBM MaaS360, MobileIron and BlackBerry. Only Appdome can deliver true no work, zero dependency, implementations of leading UEM, EMM and MAM SDKs in seconds. Appdome's patented technology is a much faster and more efficient method as compared to manual integration (coding) of UEM, EMM and MAM SDKs. Simply upload an Android or iOS app to Appdome, select your Enterprise Mobility vendor of choice, and click "Build My App".  Appdome completes the implementation in seconds – no code or coding required.
TOTALMobility is also the only solution that goes beyond the SDK and well beyond app-wrappers offered by UEM, MAM and other vendors. Appdome employs artificial intelligence (AI) to bridge the gap between the UEM-MAM vendor and the mobile apps, offering guaranteed compatibility for any Android and iOS mobile app with UEM, EMM and MAM systems. Modern mobile applications, that often posed a problem for enterprise mobility objectives, can be made to work seamlessly with any enterprise mobility system.
With TOTALMobility, organizations can quickly deliver the mobile apps their employees want and satisfy the security requirements from network and security teams fast, all without code or coding a thing.
Top Highlights

"Appdome's cloud-based fusion process enables the integration of compliance,
security, mobility, Single-Sign On (SSO), mobile identity, VPN and
analytics solutions, without coding…any purpose the customer chooses."

"This product allows mobile app ISVs
and enterprise developers to easily integrate
management, security and other SDKs from multiple vendors."
"The cloud-based service accelerates
mobility projects and allows multiple functions
to be combined with a single app."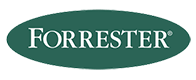 "Appdome fuses applications with additional security policies, such as anti-tampering and code obfuscation.
I&O pros can also quickly add one or multiple EMM-specific SDKs to mobile apps,
which speeds delivery and drives down costs."