Deliver secure Android and ios Apps to Protect How we Live and Work.
Respond to COVID-19 fast, all without coding a thing.
Deliver secure Android and ios Apps to Protect How we Live and Work.
Respond to COVID-19 fast, all without coding a thing.
Secure Mobile Banking,
Retail & Game Apps
in Seconds
Quickly secure mobile banking, retail apps and mobile games. Protect mobile users and IP instantly. Guarantee the highest mobile app security and best user experience across Android and iOS apps. No SDKs. No coding.
Finally,
a Simple Way to Accelerate Your Mobile App Roadmap
Speed your mobile time to market. Bring new security, identity, authentication and mobile threat defense to life inside your Android and iOS apps with ease. Never release an un-protected app again. 
Secure Apps @ Work Fast. Any UEM-MAM, IAM, VPN.
Secure enterprise, workplace and business to employee (B2E) apps. Protect corporate data with industry leading encryption, jailbreak/rooting prevention, VPN, IAM and more. Guarantee compatibility between any Android and iOS apps and any UEM-MAM, including Microsoft Intune, VMware Workspace ONE, IBM MaaS360, Blackberry, and more.
Recent Blogs About Appdome
Jan Sysmans
The Coronavirus disease (COVID-19) has brought with it a truly unprecedented time for the digital economy. To safeguard ourselves and stem the spread of COVID-19, we're all being asked to do things virtually. To comply with health official's mandates, many of us are already required to work from home, attend classes remotely, and complete our transactions online. Instinctively, many of us too are turning to mobile apps, for work, transactions, communication and comforting distractions. At the same time, I am starting to [...]
Jan Sysmans
Mobile App Security is everyone's business. End-users don't want any of their personal information compromised and want to make sure that their mobile banking and commerce transactions are protected from fraud and theft. And, companies want to make sure that all their proprietary and company confidential information "shared in [...]
Jan Sysmans
At the Check Point Experience 360 conference, Gil Shwed (Check Point CEO), did a quick survey to see who had any mobile device security or mobile app security running on their smartphones. It seemed that mostly only Check Point employees raised their hands. With the introduction of Appdome for [...]
Alan Bavosa
AI-Enabled Mobile Vulnerability Detection and Remediation It is my great pleasure to welcome ImmuniWeb as our first MobileTRUST Alliance partner.  We're excited about the MobileTRUST Alliance and the power it provides customers to instantly remediate mobile app vulnerabilities.  You can read the details of the MobileTRUST Alliance here.  One [...]
  Build What You Love Automate What You Don't
Appdome automatically builds mobile app security, obfuscation, app shielding, identity, authentication, and mobile threat defense in Android and iOS apps. Developers spend less time on mobile app security. Increase mobile development productivity.
More Great Info About Appdome
What Customers and Partners Say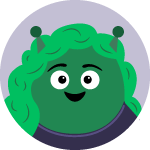 "I am an advocate of Appdome.
I believe you are creating something very special for the industry."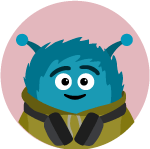 "The speed at which Appdome is delivering new features
is amazing and I'm really excited about the times ahead of us."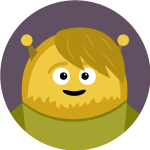 "I'm an early customer,
and I can tell you Appdome works."
"When Appdome says what they can do, you don't believe it.
When they show you, it's magic."
"We're tired of implementing SDKs manually and, with Appdome,
we get results and don't have to change our app."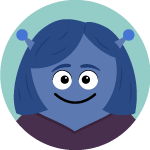 "Appdome's technology is a strategic solution
to achieve all our mobile strategies."
Explore the Knowledge Base
See "step-by-step" guides and deeper technical information on the technology and features that make Appdome work. Every day, our technology solves tough mobile security, SDK and API integration challenges for 10,000s of developers, B2B, B2E and B2C app makers, mobility and security professionals.