Deliver Credential Stuffing Defense Fast >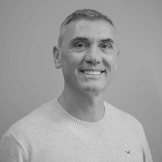 pascal - Service Delivery Team
"Stopping Credential Stuffing and Mobile Bots is so much easier with Cyber Defense Automation."
Contact Appdome and let us help you stop Credential Stuffing and mobile bots today. You don't need to upgrade your network or expensive SDKs-Servers to stop mobile bots. Cyber Defense Automation is the fastest and easiest way to:
Complete your mobile Credential Stuffing or mobile bot defense project.
Build the Mobile Bot Defense into any Android or iOS app in CI/CD – no code, no SDK.
Deliver Certified Secure™ credential stuffing defense features in mobile apps with velocity and agility in your mobile DevOps release cycle.
To get started, fill out the form to the right and tell us a bit about your mobile anti-bot prevention project.
Let's deliver credential stuffing defense, together.