Let's stop Credential Stuffing, Together >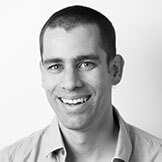 gil - Engineering Team
"Stopping Credential Stuffing and Mobile Bots is so much easier in a DevSecOps build system."
Contact Appdome and let us help you stop Credential Stuffing and mobile bots today. You don't need to upgrade your network or expensive SDKs-Servers to stop mobile bots. We'd love to talk to you and:
Hear more about your mobile Credential Stuffing or mobile bot defense project.
Show you how to build the Mobile Bot Defense into any Android or iOS app in minutes (no code or SDKs),
Guide you to build mobile anti-bot and credential stuffing defense in our Data-Driven DevSecOps™ build system.
To start, fill out the form to the right and tell us a bit about your mobile anti-bot prevention project.
Let's Get Started with your Mobile App Security project today!