Appdome for MFA
Mobile MFA Anywhere
Learn how to add mobile MFA to Android
and iOS apps in seconds without coding.
What's Inside the No-Code Mobile MFA eGuide?
Mobile MFA is a critical enterprise requirement. MFA has quickly become a must-have tool for security and identity professionals to protect their organizations and users from an onslaught of breaches, cyber attacks, data theft, network highjacks, all of which may result from a malicious party gaining unauthorized access to private resources. But implementing Mobile MFA is hard to do.
This eGuide demonstrates how mobile developers and non-developers alike can use Appdome for MFA to implement their choice of market-leading Mobile MFA solutions, including Nexmo Verify, OneLogin and PingID, to any Android and iOS app in seconds without coding. Appdome is fully compatible with mobile apps built in any development environment including native, hybrid and non-native apps.
Top Highlights

"Appdome's cloud-based fusion process enables the integration of compliance,
security, mobility, Single-Sign On (SSO), mobile identity, VPN and
analytics solutions, without coding…any purpose the customer chooses."

"This product allows mobile app ISVs
and enterprise developers to easily integrate
management, security and other SDKs from multiple vendors."
"The cloud-based service accelerates
mobility projects and allows multiple functions
to be combined with a single app."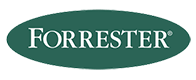 "Appdome fuses applications with additional security policies, such as anti-tampering and code obfuscation.
I&O pros can also quickly add one or multiple EMM-specific SDKs to mobile apps,
which speeds delivery and drives down costs."