We Would Love to Meet You >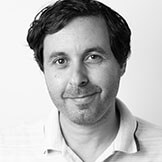 Avi - Management Team
"We Can Help You Automate Remediation After Failed Pen Test,"
Contact Appdome and let us help you complete your mobile app security project today.
Our friendly solution specialists will:
Reach out to hear more about how to fix vulnerabilities identified during Mobile Pen Test at DevOps Speed
Show you how to build mobile app security features into iOS and Android apps in minutes without coding 
Show you how to get instant visibility and verification of the mobile app security features implemented in every release.
To start, fill out the form to the right and tell us a bit about your project.
Let's Get Started with your Mobile App Security project today!