Looking for Mobile App Security & Fraud Prevention >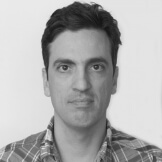 shlomi - Engineering Team
"The success of your Mobile App Security & Fraud Prevention Project is our mission."
Contact us and let us help you complete your mobile app security project today. We'd love to speak with you and:
Hear more about your mobile app security and fraud prevention project.
Build comprehensive, multi-layered security in any Android or iOS app in minutes.
Guide you feature-by-feature to complete your project as fast as possible on our DevSecOps build system.
To get started, fill out the form to the right and tell us a bit about your project.
Drop us a line and let us help with your mobile app security project today