Mobile Healthcare Compliance and
HIPAA Case Study
Learn how a Top 15 Healthcare Provider Used Appdome to Secure
the Mobile Apps their Patients and Care Professionals Use Daily.
What's In the Case Study?
Mobile healthcare compliance is of critical importance. Today, mobile apps can be used internally among healthcare professionals. Mobile apps can also be used externally to communicate with patients and other participants the healthcare lifecycle. No matter what, healthcare providers of all sizes must comply with stringent rules on privacy and security in their mobile apps.
Learn how a major healthcare provider uses Appdome to ensure that mobile apps will have the security needed to protect user and patient data and comply with the stringent requirements of HIPAA and other regulations. The provider needed a solution that would work across operating systems. The provider also wanted a solution that would not require any access to the application source code. Appdome's comprehensive mobile security solution and no-code platform was an ideal solution to deliver on these requirements.
Learn How To

"Appdome's cloud-based fusion process enables the integration of compliance, security, mobility, Single-Sign On (SSO), mobile identity, VPN and analytics solutions, without coding…any purpose the customer chooses."

"This product allows mobile app ISVs and enterprise developers to easily integrate management, security and other SDKs from multiple vendors."
"The cloud-based service accelerates mobility projects and allows multiple functions to be combined with a single app."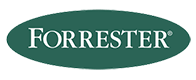 "Appdome fuses applications with additional security policies, such as anti-tampering and code obfuscation. I&O pros can also quickly add one or multiple EMM-specific SDKs to mobile apps, which speeds delivery and drives down costs."