Need synthetic fraud prevention >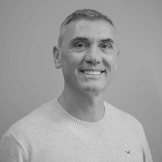 pascal - Service Delivery Team
"Stopping Synthetic Fraud in mobile is so much easier in a DevSecOps build system."
Contact us and let us help you complete your mobile synthetic fraud prevention project today. We'd love to speak with you and:
Hear more about your synthetic fraud prevention project.
Help you build anti-fraud prevention into Android & iOS apps in minutes – No code, No SDK.
Guide you to build defenses to synthetic fraud, auto-clickers, keystroke injection and similar threats fast in our Data-Driven DevSecOps™ build system.
To start, fill out the form to the right and tell us a bit about your mobile fraud prevention project.
Let's Stop Synthetic Fraud in Android & iOS, together!