Appdome's No-Code for Mobile SSO Delivers
Appdome's No-Code for Mobile SSO Delivers
Appdome's No-Code for Mobile SSO Delivers
Start Your Mobile SSO Project Today With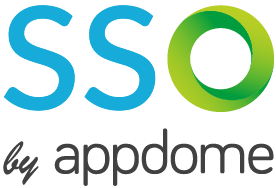 Instantly extend your existing enterprise authentication solution to all Android and iOS apps used by your employees without having to make any changes to the apps. As part of the no-code solution, Appdome will add OpenID Connect or SAML the mobile apps. Appdome for Mobile SSO works with any Microsoft Identity and Access Management solution as well as with Okta, Ping and more.
Top Features of Appdome for
Mobile SSO
Upload an Android or iOS app, select the authentication method needed in the app, and click "Build My App." Complete a mobile app IDaaS or IAM upgrade in seconds!
No-Code Mobile App Security For Any Android and iOS App
Open the Mobile SSO Knowledge Base
Find detailed "step-by-step" instructions on using no-code Mobile SSO for Android and iOS apps built in Android Studio, Java, Kotlin, C++, Ionic, React Native, Flutter, Cordova, Swift, Objective-C, Xcode, Xamarin, PhoneGap, and more. Learn how to protect any Android and iOS app from from User Level Attacks and Data Breaches fast. Includes information on the patented technology that powers the Appdome mobile security platform, illustrated guides, mobile developer tips and more.