Appdome's No-Code for Mobile SSO Delivers
Appdome's No-Code for Mobile SSO Delivers
Appdome's No-Code for Mobile SSO Delivers
Start Your Mobile SSO Project Today With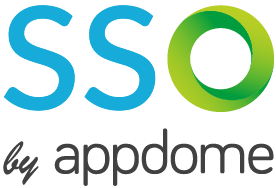 Instantly extend your existing enterprise authentication solution to all Android and iOS apps used by your employees without having to make any changes to the apps. As part of the no-code solution, Appdome will add OpenID Connect or SAML the mobile apps. Appdome for Mobile SSO works with any Microsoft Identity and Access Management solution as well as with Okta, Ping and more.
Top Features of Appdome for
Mobile SSO
Upload an Android or iOS app, select the authentication method needed in the app, and click "Build My App." Complete a mobile app IDaaS or IAM upgrade in seconds!
No-Code Mobile App Security For Any Android and iOS App
Recent Blogs About Mobile SSO
Alan Bavosa
Automated multi-service, multi-vendor, multi-platform mobile service integration is the holy grail of the mobile app landscape. Delivering on the promise enables companies to create any mobile experience employees and other users need to be productive.
Alan Bavosa
We recently debuted new implementations for Okta SSO and Microsoft Azure AD, each offering no-code options to add cloud-identity to Android and iOS apps. In this blog, I'll zero in on the unique security features of the service which make it even more of a no-brainer to use Appdome to add SSO to all your mobile apps.
Chris Roeckl
Appdome was honored to attend the Vonage Nexmo Transform Partner Summit and Campus 2019 this week here in San Francisco. There are some phenomenal use cases to create more [...]
Jan Sysmans
Our customers came to us with a new use case for enterprise security and the modern mobile workforce: "How do we securely get mobile apps to all of our [...]
Open the Mobile SSO Knowledge Base
Find detailed "step-by-step" instructions on using no-code Mobile SSO for Android and iOS apps built in Android Studio, Java, Kotlin, C++, Ionic, React Native, Flutter, Cordova, Swift, Objective-C, Xcode, Xamarin, PhoneGap, and more. Learn how to protect any Android and iOS app from from User Level Attacks and Data Breaches fast. Includes information on the patented technology that powers the Appdome mobile security platform, illustrated guides, mobile developer tips and more.