To ensure we deliver the quality our customers and partners expect and require, we've been building an Oracle E-Business Suite Test Environment as a service available in our Appdome Labs testing infrastructure.  With this addition, Appdome Engineering, Quality Assurance and Support teams have the ability to Fuse and test Oracle E-Business Suite mobile iOS and Android apps including Oracle Fusion Expenses and Oracle Approvals with Enterprise Access, Enterprise Authentication and Mobility Management features (SDKs).
To get the E-Business Suite Demo working, we created an Oracle Cloud and installed the EBS 12.2.7 Demo Install Image from the Oracle Cloud Marketplace on an Oracle Compute Classic instance.

Installing EBS on Compute Classic gave us the ability to ensure our machine had the right shape (CPU, Memory), storage, access security, and public/private IP networking capabilities so we can access the EBS service from the mobile apps.
Once installed, patches were installed to ensure we are using the latest updates, and to enable application modules needed for Oracle Expenses and Oracle Approvals. Finally accounts were generated and roles were created giving the mobile apps the ability to remotely access our E-Business Suite cloud instance.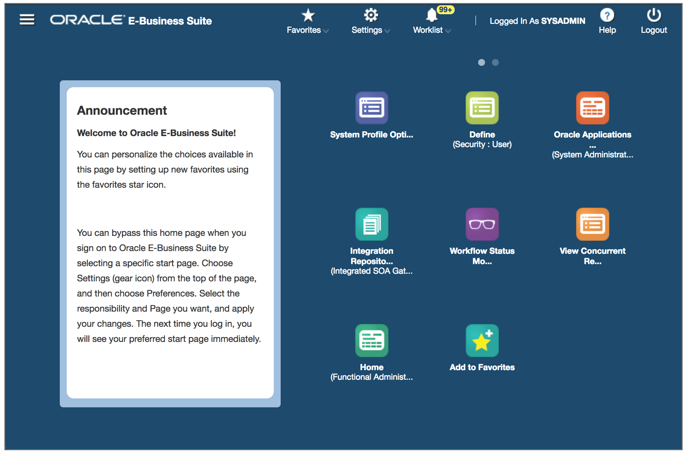 After building an Oracle E-Business Suite Test Environment, our Engineering, Quality Assurance and Support teams are able to test the functionality and validate any Oracle E-Business Suite app Fused with any Enterprise Access, Enterprise Authentication, and Mobility Management features available on Appdome.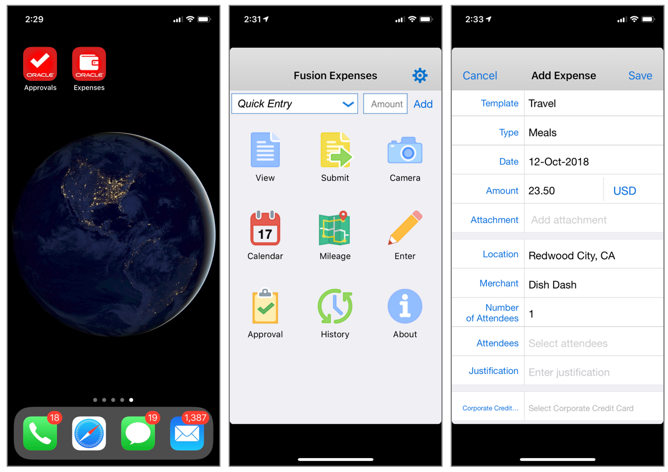 Do you want to see an example?  Click here to see a video showing how the Oracle Fusion Expenses app integrated with an EMM SDK is provisioned and securely controlled by the EMM policy, while getting full functionality provided by the E-Business Suite.
If you have any questions about how to use Appdome, drop us a line at support@appdome.com or use the awesome chat icon while logged in to the Appdome platform. We also have tons of information and useful tips in our Knowledge base you can access here.
Happy Fusing!