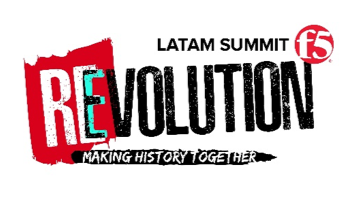 I'm here with my Appdome teammates at the F5 LATAM Summit in Playa del Carmen, Mexico. At this annual event, F5 customers and partners from Central and South America and the Caribbean meet to discuss the latest in securing critical app resources. And the big theme this year is how customers can protect their mobile apps.
The session from F5 technical expert Andrew Oteiza on Protecting Mobile Apps made a compelling case that the prevalence of Mobile Apps in LATAM has skyrocketed. And in turn, this is driving the demand for better mobile app security. This is particularly important for app makers in the finance, health care and travel and leisure sectors, whose apps and network infrastructure are under constant attack from hackers, bots and other shady characters.
Announcing MobileTRUST
In response to this demand, today Appdome announced MobileTRUST™ here at the Summit. This new service provides mobile commerce and mobile banking app makers a way to deliver increased security in seconds. MobileTRUST gives Android or iOS apps the intelligence to independently defend against all classes of mobile threats, including hackers, attackers and malicious eavesdroppers, continuously and autonomously safeguarding mobile app data, use, users and IP. In addition, MobileTRUST is completely extendable, allowing app makers to combine Appdome's autonomous mobile app security with server-side threat defense solutions from F5 and other leading vendors.
Partners Love MobileTRUST
At the F5 LATAM Summit, we are meeting with many F5 security partners. So far, all have told us that their customers are asking them for mobile app security solutions. The reason goes back to the mobile app adoption trends Andrew shared in his presentation. Consumers in this market (like everywhere else around the world) are Mobile Consumers. And mobile consumers demand that they can complete all their shopping, banking and travel transactions, safely and securely from anywhere.
MobileTRUST makes it easy for partners to offer their mobile commerce and mobile banking customers an end-to-end solution that delivers 360-degree protection against credential theft, credential stuffing and more. This comprehensive solution combines the network security from F5 with the mobile app security from Appdome and gives mobile consumers the trust that their mobile commerce transactions are fully secure.
Early Adopters
I'd like to call out Compuequip DOS, the largest F5 reseller in Ecuador, and Arquia from Argentina. Both see the tremendous opportunity they have in their markets to offer MobileTRUST to their customers and help them improve and ensure brand safety.
As Carlos Pinos, CEO and co-founder, DOS told us:
"We're proud to represent Appdome and MobileTRUST. With MobileTRUST, m-commerce and mobile banking apps can defend themselves and leverage the best mobile threat defense system, together in the same mobile app."
If you are an F5 partner interested in supporting your customers' mobile app security needs, contact me at scott@appdome.com.