SugarCRM is the latest ISV to publish its app binaries on the Appdome platform. SugarCRM customers can now fuse the Sugar Mobile app for iOS and Android with any of the SDKs available on the Appdome platform. The biggest potential and use case will be integrating SugarCRM with EMM solutions; such as Blackberry, Airwatch, MobileIron and IBM MaaS360.
Appdome has also become a Sugar software partner and the Appdome for SugarCRM integration is listed on SugarExchange.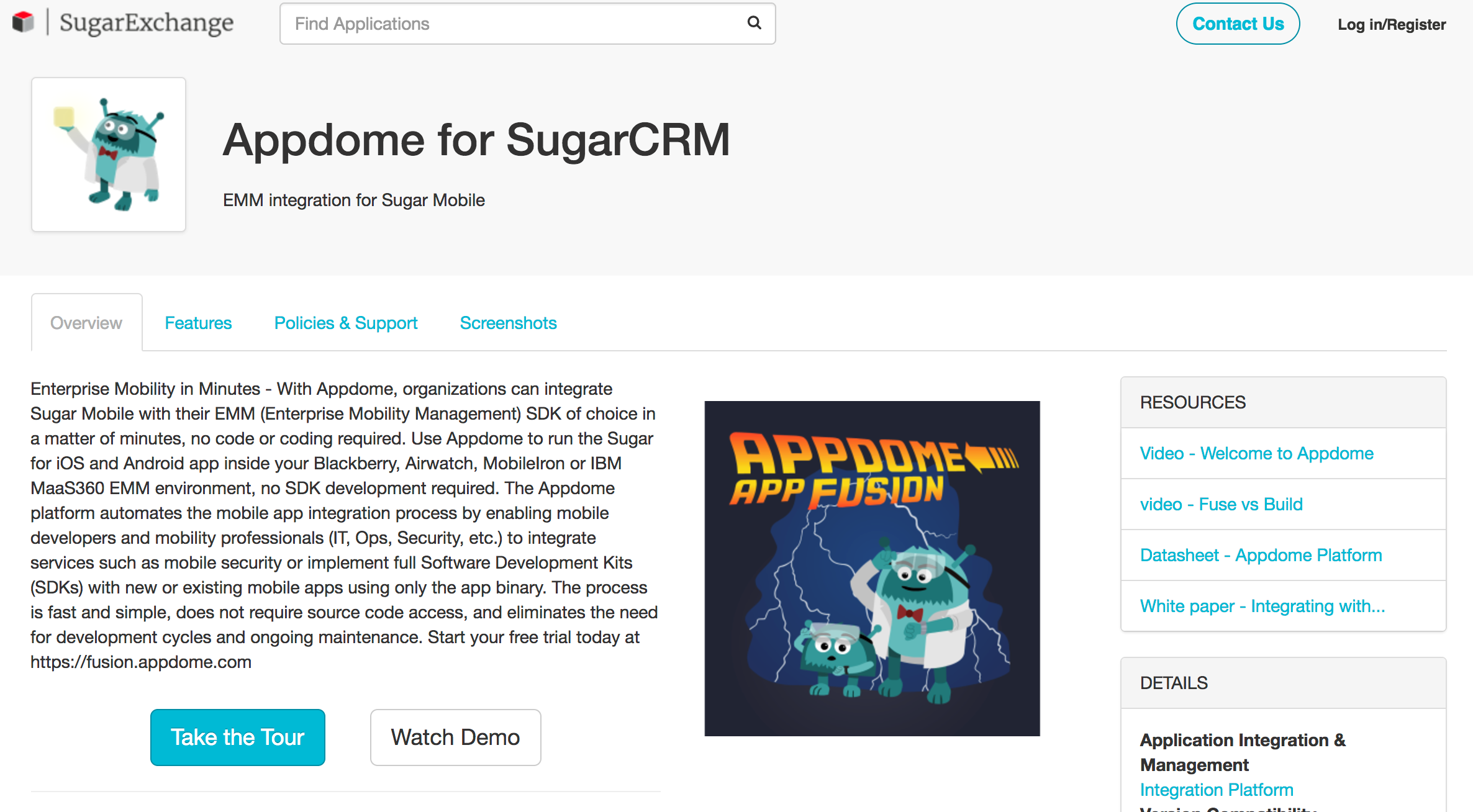 Appdome will showcase its integrations at SugarCon (San Francisco, September 25-28). We are also participating in the annual App Throwdown. Help put us on main stage at SugarCon 2017!!
Vote for us to win "Crowd Pleaser"!
For me this is also some kind of homecoming. I ran Product Marketing at SugarCRM from 2009-2012. So I'm especially excited about our partnership.
For more information contact Appdome at info@appdome.com or start a free trial at fusion.appdome.com.
Jan Sysmans has worked for enterprise software companies such as WebEx, SugarCRM and Saba and understands the challenges that come with rolling out mobile apps to large enterprise customers. After seeing the Appdome solution he became convinced that Appdome represents a huge competitive advantage for software companies. As the Director of Appdome for App Publishers, he's on a mission to evangelize Appdome to ISVs. Contact him at jan@appdome.com to learn more.