At Appdome we celebrate women in tech and workplace diversity. We're very fortunate to have a diverse team of some of the best and brightest men and women in tech. The women pictured here are engineers, hackers, tinkerers, techies, creatives and much, much more. Collectively they help make Appdome, our customers and our partners more successful.
#ILOOKLIKEANENGINEER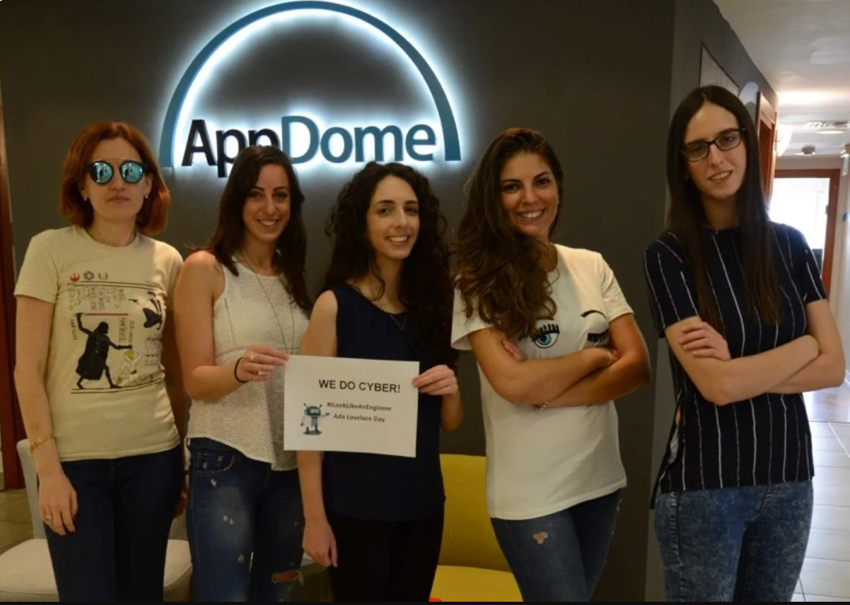 In the spirit of Isis Anchalee's inspiring blog, "You May Have Seen My Face on BART" and the#ILOOKLIKEANENGINEER hashtag campaign that followed in 2015 and continues to be a force for good on Twitter, we at AppDome decided that Ada Lovelace Day was a great way to celebrate our workplace diversity and highlight our women in tech. These amazing women do cyber, they look like engineers and they are Appdome.
Ada Lovelace
Born on December 10th, 1815 in London, England, Ada Lovelace is considered one of the first, if not the first, computer programmer. With a strong education in logic, science and mathematics Ada eventually began working with Charles Babbage on The Analytical Engine – a predecessor to today's computer systems. Ada Lovelace Day is held every year on the second Tuesday of October. This year, 2016, it's on October 11th.
Join Appdome's Women in Tech
Do you love solving hard mobile integration problems? Join Appdome's women in tech. Apply with Appdome today. We have job openings in Tel-Aviv and Redwood City. Join our amazing team. We value workplace diversity!
Workplace diversity is important and empowers women in tech.