Protect iOS and Android apps against Man-in-the-Middle attacks (MiTM) using Appdome Trusted Session Inspection + SSL Certificate Validation
Appdome Protects Apps Against Man-in-the-Middle Attacks (MiTM) with Trusted Session Inspection
I hope you read the last blog I wrote about our support for non-native applications with Appdome's TOTALCode™ Obfuscation solution for Android and iOS apps. In this blog, I'll discuss another innovation to our mobile security line up – Trusted Session Inspection is an advanced Man-in-the-Middle (MiTM) solution for Android and iOS apps that also does SSL Certificate Validation as well. The key element of Trusted Session Inspection is the ability to keep track of the SSL session and validate the authenticity of the certificate authority CA authenticity during the entirety of the session – ie: it's a stateful approach.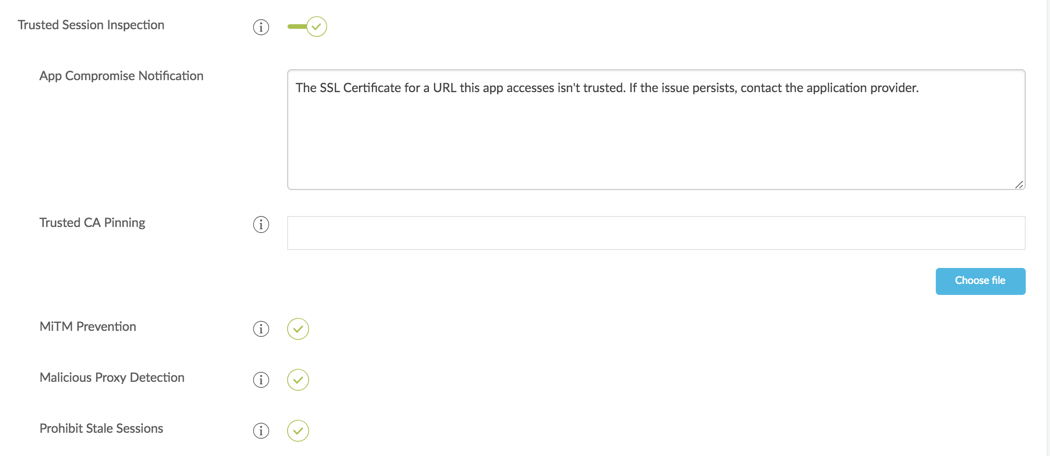 In general, Trusted Session Inspection goes beyond where other MiTM protections leave off. It is a stateful approach with zero performance effect. It provides malicious proxy detection regardless of whether the proxy is internal or external to the mobile device. And SSL Certificate Validation prevents an app from resuming unauthorized SSL sessions it did not initiate. With Trusted Session Inspection, Android and iOS apps are protected against all types of attacks such as malicious proxies, ARP spoofing, ARP poisoning, or any other session hijacking techniques.
Developers can put this new feature to use by selecting "Trusted Session Inspection" within the Secure Communication feature set available in the Appdome Mobile Security Suite.  Click here to sign up for an Appdome account (it's free!) to try out this new feature.
Major Innovations to our Mobile Security Suite
A very big part of Appdome's technical mission is to stay ahead of the bad guys, offering mobile developers richer and stronger protections for every Android and iOS app. All of Appdome's protections are delivered using our patented Fusion technology, which means developers and non-developers alike can add Appdome security to apps in seconds, without code or coding a thing.
We're proud of these innovations and look forward to seeing everyone put them to good use inside mobile apps everywhere. To learn more about MiTM, download the Mobile Security Suite datasheet.
Thanks for using Appdome!