Thycotic customers can now fuse the Thycotic mobile app for iOS and Android with any of the SDKs available on the Appdome platform. The biggest potential and use case will be integrating the Thycotic app with EMM solutions; such as Blackberry (Good) Dynamics, VMWare Airwatch, MobileIron and IBM MaaS360.
"We're excited to partner with Appdome," said Jacob Stucky, VP of Software Development at Thycotic, "because it allows our customers an intuitive, quick way to integrate Thycotic apps with their EMM solution, ensuring their employee's BYOD devices are secure before loading Thycotic applications."
I encourage all Thycotic customers to create a free account on the Appdome platform. There, you can pick the Thycotic app from the Appdome Workbench and start fusing.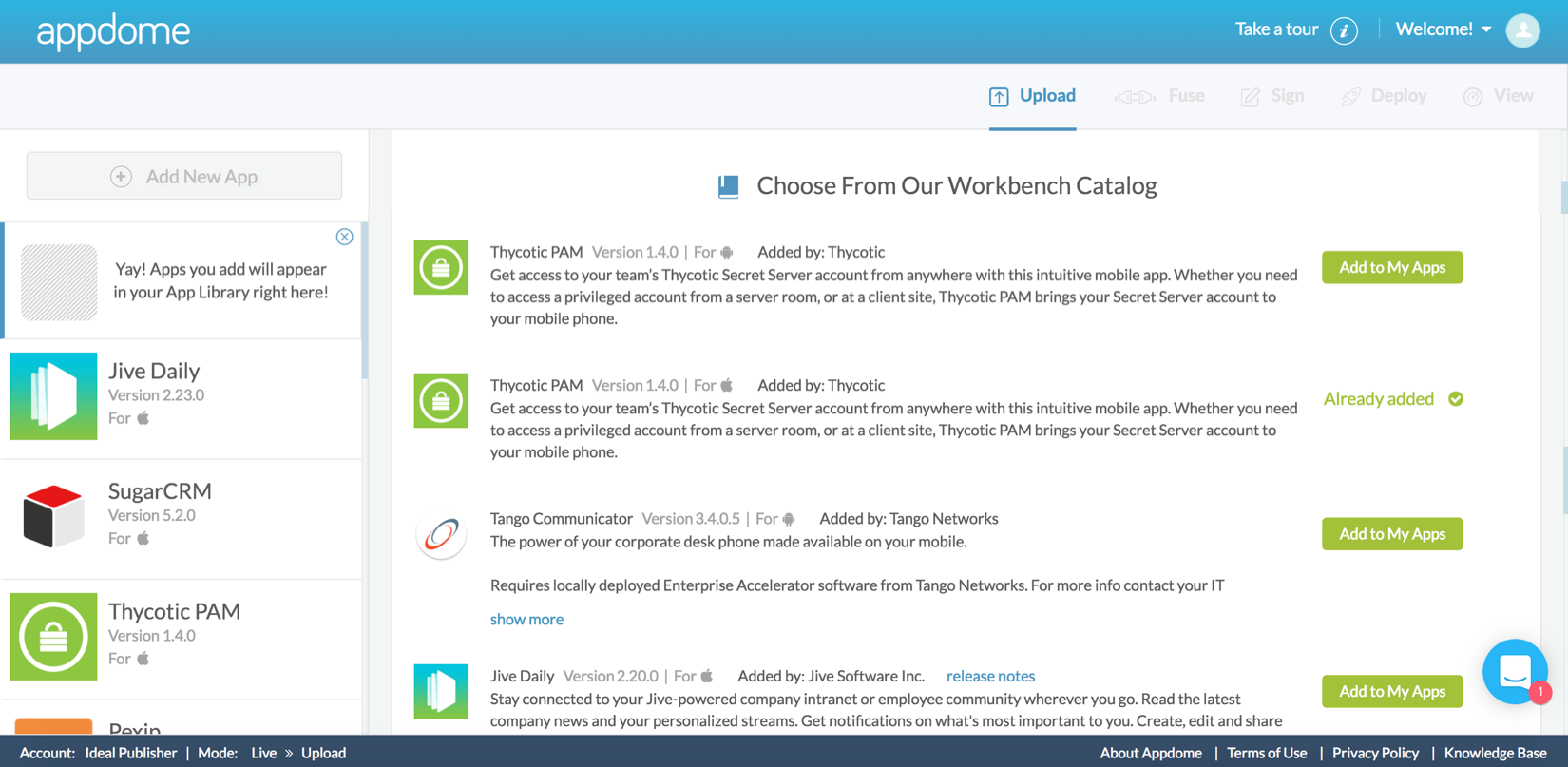 About Thycotic
Thycotic, a global leader in IT security, is the fastest growing provider of Privilege Management solutions that protect an organization's most valuable assets from cyber-attacks and insider threats. Thycotic secures privileged account access for more than 7,500 organizations worldwide, including Fortune 500 enterprises. Thycotic's award winning Privilege Management Security solutions minimize privileged credential risk, limits user privileges and controls applications on endpoints and servers. Thycotic was founded in 1996 with corporate headquarters in Washington, D.C. and global offices in the U.K. and Australia. For more information, please visit www.thycotic.com.
For more information contact Appdome at info@appdome.com or start a free trial at fusion.appdome.com.
Jan Sysmans has worked for enterprise software companies such as WebEx, SugarCRM and Saba and understands the challenges that come with rolling out mobile apps to large enterprise customers. After seeing the Appdome solution he became convinced that Appdome represents a huge competitive advantage for software companies. As the Director of Appdome for App Publishers, he's on a mission to evangelize Appdome to ISVs. Contact him at jan@appdome.com to learn more.