Top 3 Reasons to Choose Agentless Mobile XDR Threat Response for Consumer Apps
This blog post will discuss the top 3 reasons why Agentless mobile XDR is the best way to gain instant visibility into the threats and attacks occurring on your production Android and iOS apps.
The holy grail for Mobile XDR is to seamlessly gather attack and threat intelligence, and then provide rapid response inside the mobile consumer mobile app channel. If you're a mobile brand (not merely an employer), imagine leveraging the power of XDR for real-time detection and response in your consumer-facing mobile business without any scary permissions, 3rd party apps for users to install, or mobile devices to enroll. Imagine receiving, sharing, and using live attack and threat data from across the cyber, fraud, malware, and bot landscape to protect, inform and delight mobile consumers. That's the question we set out to solve at Appdome with ThreatScope™ Mobile XDR.
Top 3 Reasons for Agentless Mobile XDR in Consumer Apps
In my previous blog introducing Mobile XDR, I laid out all the landmines surrounding mobile agents, and we came to the conclusion that deploying security or XDR agents to a mobile application for the purpose of threat monitoring is simply not practical and in many cases is impossible. This leaves every agent-based XDR solution with a huge blind-spot when it comes to detecting threats and attacks against consumer mobile apps in production.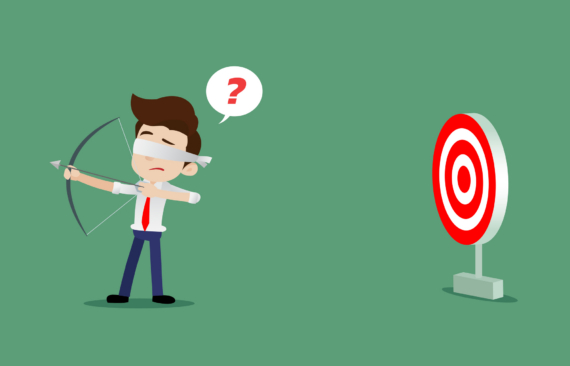 The fundamental problem all boils down to the simple reality: if your agent-based solution is too complex to be built into mobile app source code, a large part of your mobile footprint will simply go unmonitored. If you missed that blog, here's the link. Because Appdome ThreatScope Mobile XDR is built into our industry-defining N0-code Mobile Cyber Defense Automation platform,  Here are the top 3 reasons you need agentless Mobile XDR in your consumer apps.
1. In-App Detection & Response
Appdome's agentless Mobile XDR solution uses app-level detection methods. As a result, cyber defense, anti-fraud teams, and mobile developers have a greater range of data and response options, all without the need to request or trigger problematic permissions from users. With this extended data, mobile brands can avoid blocking a device or closing an app when threats are detected. Instead, they can design unique workflows in the mobile application based on the attack or threat posed, or change the UX/UI based on the business-logic and mobile app context in which the attack occurs. Without an agent on the device, device-level attestation is also unnecessary. Device-level attestation inserts a programmatic dependency on the RTT and signal spoofing risk from the attestation service to the mobile app. With agentless mobile XDR, the detection exists at the point and in the moment of attack, which allows for greater granularity and fidelity and shorter response times when attack and threat arise. Likewise, extending the defense model to address new attacks and threats can be done within existing workflows, without expanding device control to other organizations or workflows, or forcing the user to grant additional permissions.
 2. Consolidated View of All Mobile Threats and Attacks
As a mobile brand, no doubt you have to contend with cyber security risks. At the same time, cyber security risks aren't the only attack vector that is meaningful to your business. Synthetic fraud, malware, cheats, and bots are also a concern. Without Appdome's ThreatScope Mobile XDR, there is no practical way to combine data from all these attack vectors into one cohesive, actionable view. Cyber solutions often come with no telemetry or intelligence-gathering methods, rendering users blind to the efficacy of these solutions. Anti-fraud products are usually built as telemetry and intelligence systems but leave enforcement to manual operations. Data on mobile anti-bot defense is often held in the network SIEM or other aggregation points. ThreatScope Mobile XDR brings all these views and threat streams into one control center, providing mobile brands comprehensive, consolidated protection against all threats and attacks targeting iOS and Android apps.
3. Integrated DevOps Threat Response
Another element that separates Appdome's agentless XDR is that it's built inside a Cyber Defense Automation system, which sits inside the mobile CI/CD pipeline. This means that the real-time threat and attack data from the Mobile XDR can be used to collaborate and automatically update the cyber security, anti-fraud, anti-malware, anti-bot, or other defenses in mobile apps inside the existing DevOps lifecycle, speeding release and response times to address zero-day attacks with ease. At an operational level, with real-time attack and threat data from the mobile app, developers have a proof-positive understanding of "why" new protections must be deployed. In addition, cyber teams have a mechanism to report on the success of each protection published to the app stores for mobile consumers. It's a "win-win" for everyone as the cyber defense automation platform delivers both the protections needed in the app and the XDR monitoring functionality – with no code, no agent, no SDK, no app, and no server required.
There you have it, the top 3 reasons you should choose Appdome's agentless Mobile XDR to protect your consumer-facing mobile app.
About ThreatScope™ Mobile XDR
ThreatScope Mobile XDR brings real-time attack and threat intelligence into the DevOps CI/CD pipeline. ThreatScope combines the power of mobile attack and threat data, telemetry, and intelligence with click-to-protect agility from inside Appdome's Cyber Defense Automation Platform. This gives mobile dev and cybersecurity teams access to real data to make informed decisions, deploy the right protection measures, and ensure the security of each mobile app release. ThreatScope gathers thousands of threat signals from mobile app security threats, hacking, fraud, malware, cheat, and bot attacks from inside each of hundreds of millions of deployed mobile apps and translates that data into brand-relevant views that cyber, fraud, and business teams can use to detect, evaluate and respond to mobile threats and attacks in real-time.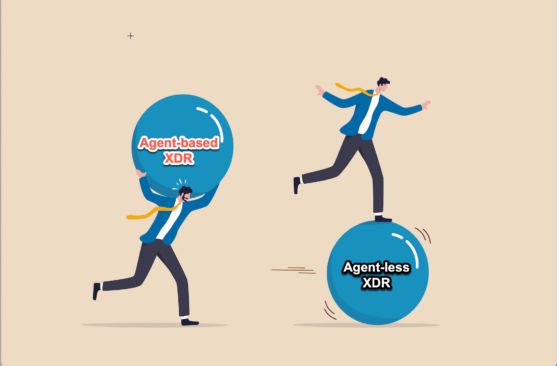 Seeing is believing. Knowing is better.
Want to learn more about ThreatScope Mobile XDR? Click the button below to request a free 20-minute demo.
Request a Demo