This is going to be a very exciting week for Appdome at Dreamforce. If you're in San Francisco, make sure to meet with the Appdome team. Our mobile developers, technical staff and management team will be on hand to answer all your questions.
Where To Meet Appdome at Dreamforce?
There are many different opportunities to meet with Appdome at Dreamforce.
Make Mobile Salesforce Apps Enterprise Ready Fast
The core message for Appdome at Dreamforce is to make mobile salesforce apps enterprise ready fast. As I wrote in my previous blog,  Appdome enables anyone in the Salesforce ecosystem to implement their choice of Management, Authentication, and Security features (SDKs, APIs) into any custom Salesforce mobile app – instantly, with no code or coding. For example, customers can integrate the full service suites from EMM providers such as AirWatch Workforce One, BlackBerry UEM, IBM MaaS360, Microsoft Intune and MobileIron to custom Salesforce apps in a matter of seconds. Other no-code implementation options include mobile analytics services, such as Apteligent by VMware, or advanced mobile security, such as Data-at-Rest encryption, trusted session inspection, certificate pinning, Jailbreak/Rooted device protection, and App Shielding/Hardening features like anti-tampering, anti-reversing, code obfuscation, and more. Adding these services is easy. The Appdome process is not done in source code and not with a developer but literally with a pre-built Android or iOS app and a few clicks on the Appdome platform.
Customers can even combine multiple services, across different mobile categories and multiple 3rd party vendors, all with the same pre-built custom Salesforce app and Appdome. This gives providers of custom Salesforce apps the ability to create best-of-breed mobile integrations to serve any customer environment and use case, on-demand. Come learn in our booths 342 and 1916 or at the breakout session  Make Mobile Salesforce Apps Enterprise Ready Fast.
For more information, download the Appdome for Salesforce data sheet.
Dreamforce National Park
As every year, several blocks around the Moscone Convention Center have been transformed into the Dreamforce National Park. It's truly an amazing sight to see.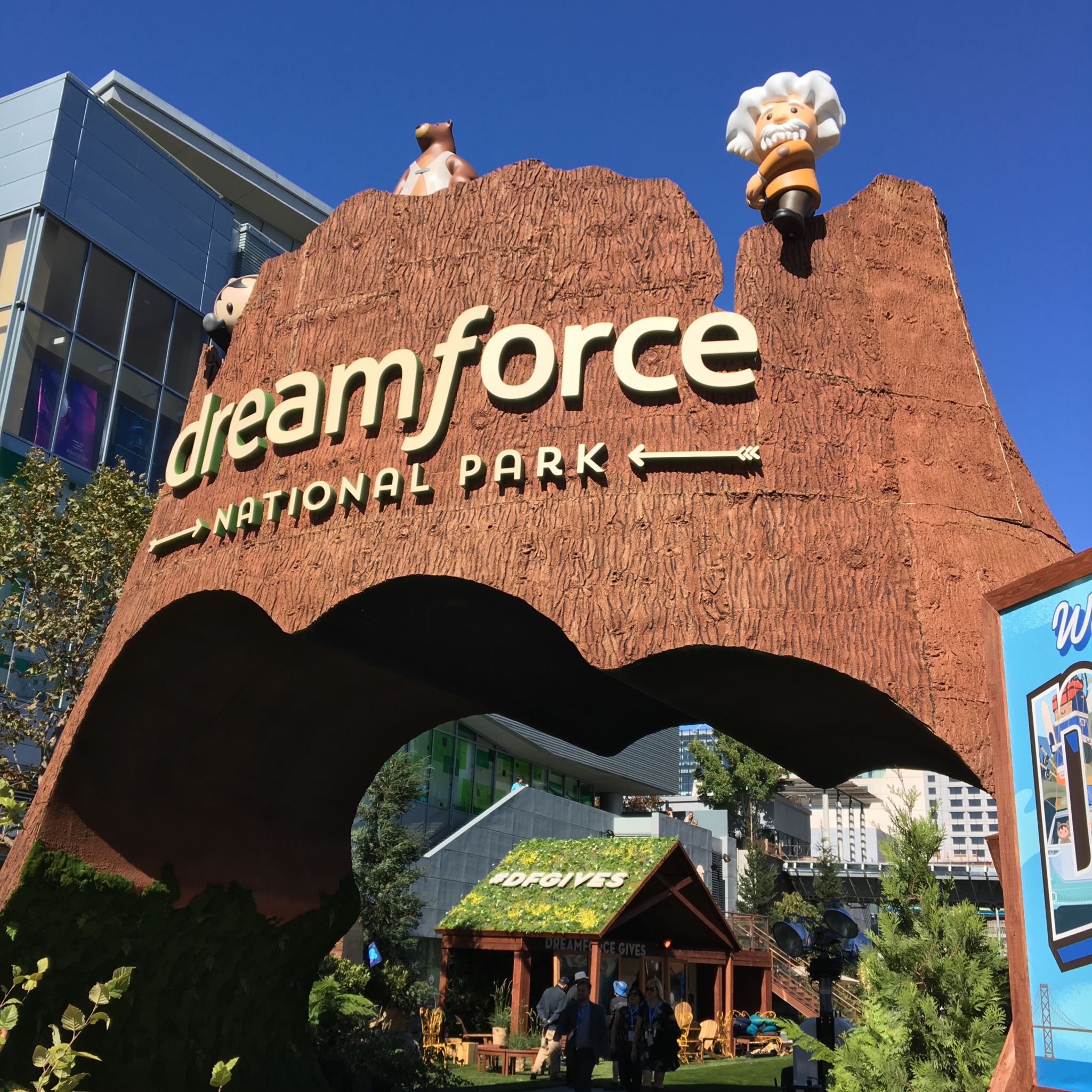 We look forward to seeing you in San Francisco this week.