Mobile Jailbreak and Root Attacks Explained
This Knowledge Base article provides a snapshot of Appdome's Jailbreak and Root Detection capabilities, and explains how to integrate the capabilities in any mobile app – in minutes, no code or coding required.
We hope you find it useful and enjoy using Appdome!
Appdome Mobile Security Snapshot: Jailbreak and Root Detection
You can find Jailbreak Detection (iOS) and Root Detection (Android) features under the OS Integrity category under the mobile app security category.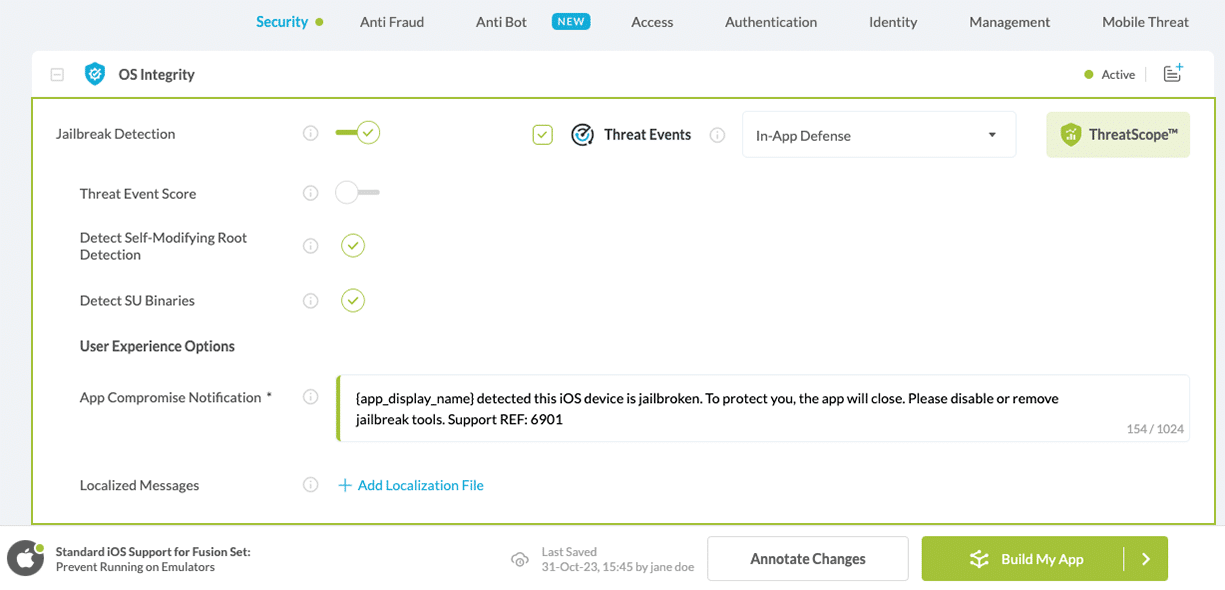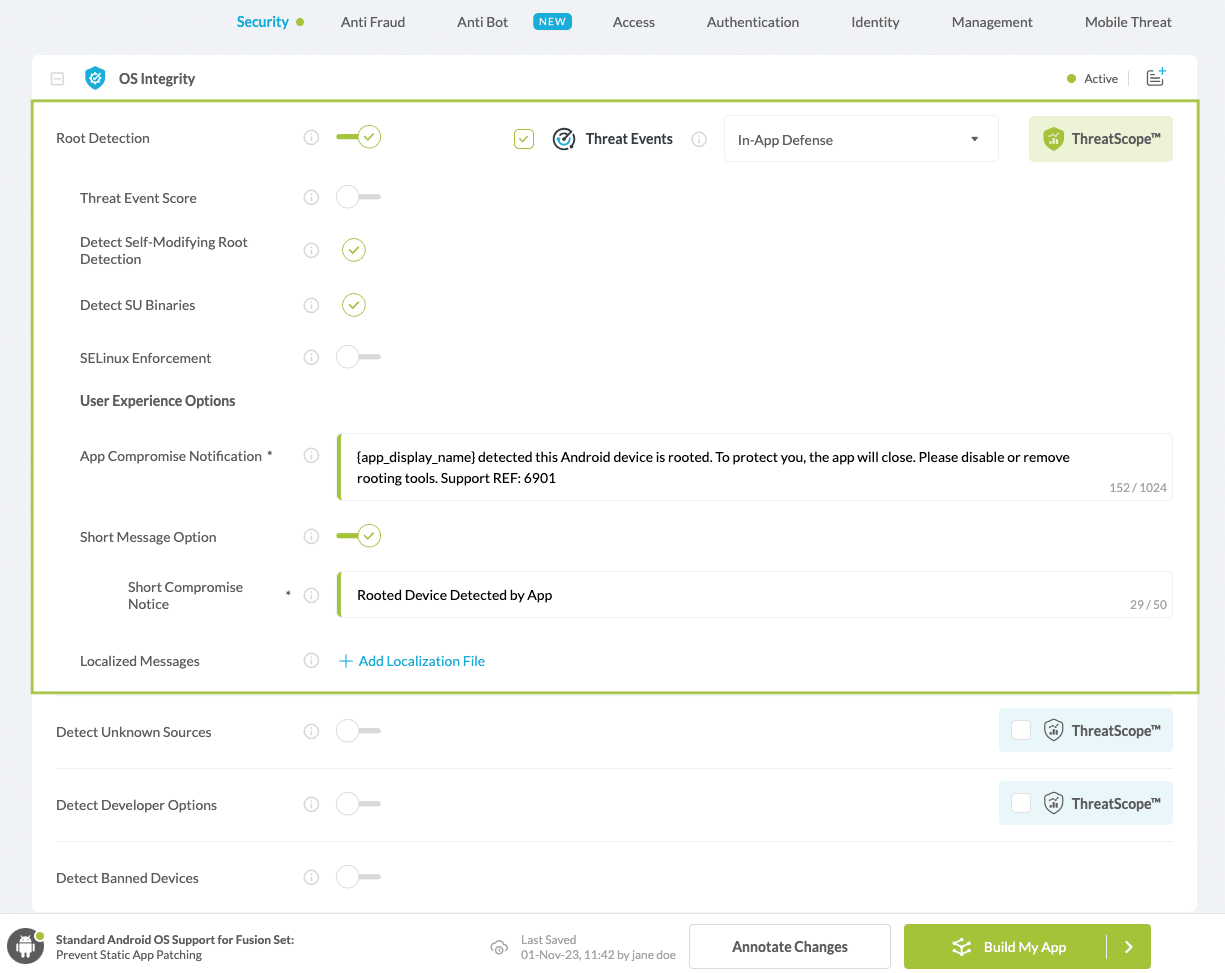 When you build your app with Root or Jailbreak Detection by using Appdome, your app will automatically detect if it's running on a rooted or jailbroken device and defend itself by shutting down (the default action). Different actions can be built into the app using custom DEV-events. For example, initiate a helpdesk ticket, alert developer or IT administrator, trigger an MFA challenge, restrict mobile user actions, and more. 
Appdome uses multiple detection mechanisms scattered throughout the app, at different API layers, and the detection occurs over different time horizons, and app lifecycle events (not only when the app first opens).
Appdome also detects jailbreak and root evasion techniques, self-Modifying rooting mechanisms, and advanced root-cloaking and root-hiding mechanisms.
And finally, it's important to implement Jailbreak and Root Detection as part of a layered defense. For instance, along with anti-tampering, code obfuscation, and data encryption. So if hackers succeed at breaking one part of your defense, another defense kicks in to thwart them in their tracks.
For more information on Appdome Mobile Security Suite please visit this resource.
To zoom out on this topic, visit  Appdome for Mobile App Security on our website.
Thanks for visiting Appdome! Our mission is to make mobile integration easy. We hope we're living up to the mission with your project. If you don't already have an account, you can sign up for free. 
Related Articles:
If you have any questions, please send them our way at support.appdome.com or via the chat window on the Appdome platform.
Thank you!
Thanks for visiting Appdome! Our mission is to secure every app on the planet by making mobile app security easy. We hope we're living up to the mission with your project.