How to Use Certificate Pinning in Enterprise Mobile Apps
Certificates are usually verified against intermediate CA certificates, which are then verified against root CA certificates. Root CA certificates are normally stored on a device's trusted CA store. Certificate Pinning is the process in which an app stores specific certificates or public key hashes in the app itself, thereby foregoing the verification process as described above. Instead, the app verifies a server certificate or CA certificate it received directly against the stored certificate or public key hash. This knowledge base article details how to use certificate pinning in enterprise mobile apps.
How to Use Certificate Pinning in Enterprise Mobile Apps
if your app uses an internal Certificate Pinning solution to trust the server, you will need to turn on "Favor Certificate Pinning":
Go to the Build Tab
Select the Access menu
Turn on Per-App VPN Routing
You will see a warning message that other features are being disabled. Click Proceed.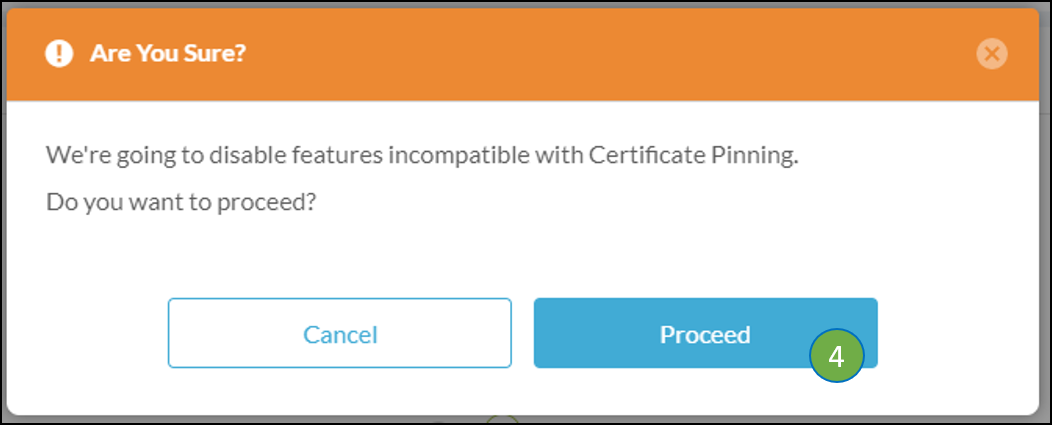 Favor Certificate Pinning Compatibility
To allow Apple's Per-App VPN to handle the traffic, some Appdome features will be turned off automatically, or an error will be displayed
Even though Per-App VPN may tunnel an app's entire network connectivity, you are still able to secure your app by using complementary Appdome features such as:
How Do I Learn More?
Read more about Enterprise Access and Convectivity.