How to Make iOS Apps Work with Per App VPN
Learn how to make iOS apps work with Per App VPN in minutes – no code or coding required. Secure mobile data in transit fast and easy. Per App VPN Routing is a feature supplied by Apple's iOS to tunnel connections through a VPN.
The only way to configure Per-App VPN is by enrolling the device in a Mobile Device Management (MDM) system and linking apps that are managed by the MDM system with a VPN configuration. The app's traffic will then be handled by Apple's VPN component.
How to Make iOS Apps Work with Per App VPN
To enable this feature in your mobile app using Appdome:
Go to the Build Tab
Select the Access menu
Turn on Per-App VPN Routing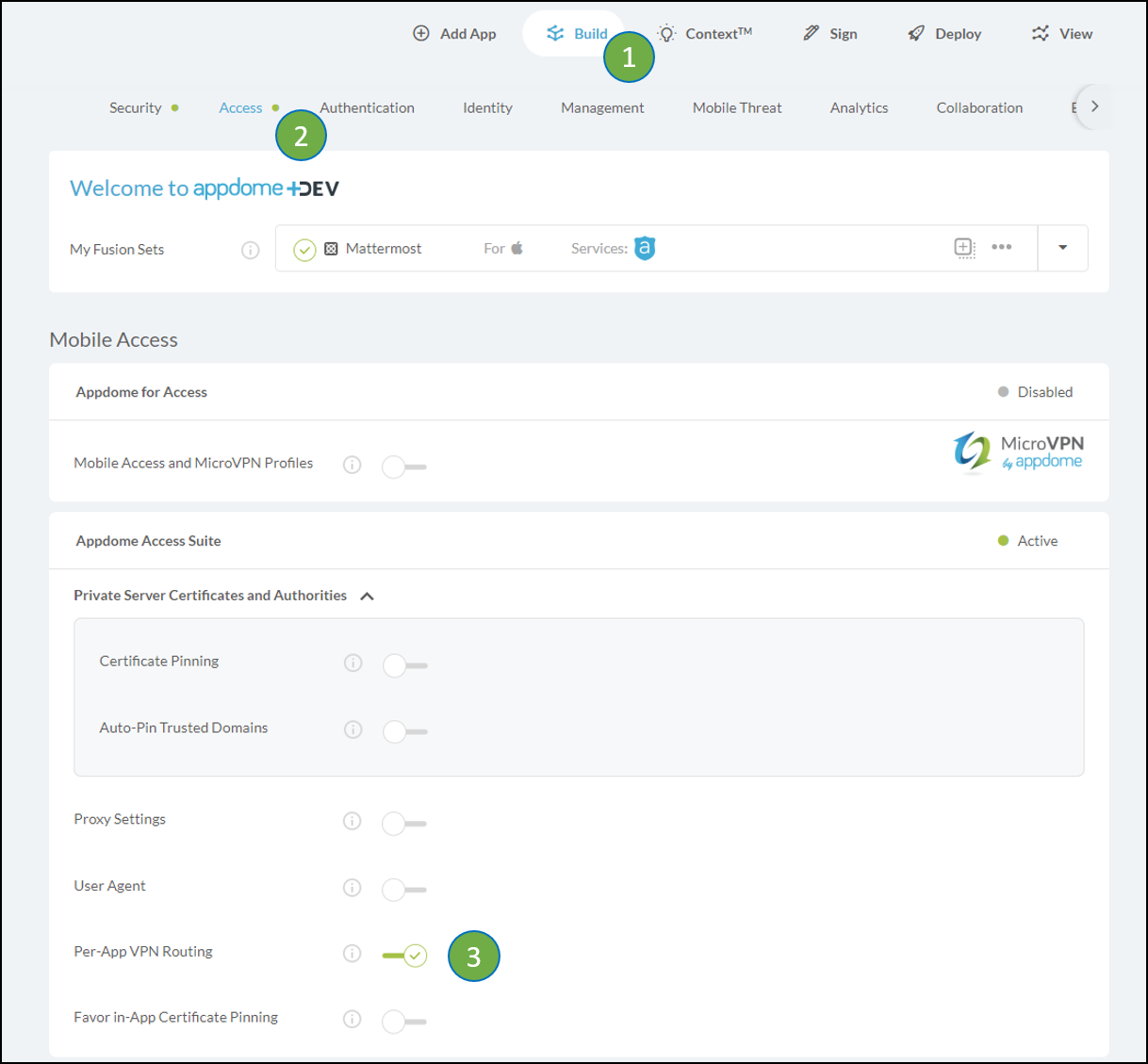 You will see a warning message that other features are being disabled. Click Proceed.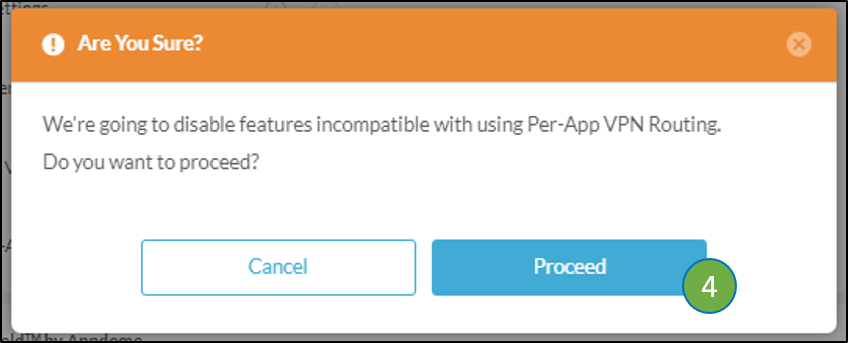 Per App VPN Routing Compatibility
To allow this feature to handle the traffic, the following Appdome features will be turned off automatically, or an error will be displayed
Even if you tunnel an app's entire network connectivity, you are still able to secure your app by using complementary Appdome features such as:
How Do I Learn More?
You can read about Per-App VPN in apple's developer website.
Read more about Enterprise Access and Convectivity.