Using Online Chat for Support Requests
How to Get Support from Appdome? Our team offers great support for our mobile security and solutions platform. The best way is using online chat for support requests. Appdome is a no-code mobile app security platform designed to add security features to Android and iOS apps.  
Thank you for visiting the Appdome Knowledge Base, your launchpad to becoming an expert in securing mobile apps.  This article outlines our approach to customer success.
We hope you find it useful and enjoy using Appdome!
How to Get Support from Appdome
Using Appdome, customers, prospects, and partners all get full access to multi-channel support!  Appdome support assists all users with Fusing apps, installing Fused apps, resolving any issue(s) experienced, and helps with using these Fused apps.
Using a simple 'click to add' user interface, Appdome allows anyone to easily integrate features to any mobile app – instantly, no code or coding required.
Prerequisites for Using Appdome
Here's what you need to build secured apps on Appdome
Getting Support From Appdome
Getting support from Appdome is easy.  We offer multi-channel support and, depending on your account class, provide various support levels to all Appdome users.
We even provide support for users that haven't opened an account yet!
Ask questions via the chat feature available through the Appdome Platform
Contact us via the 'Contact Us' form on the platform (see below).
Call the Support Team on a U.S. Toll-free Number:  +1 (844) 360.FUSE (3873)
Call the Support Team on an International Number:  +1 (650) 567.6100
Inside the Appdome Platform, you can also get support by clicking the drop-down arrow next to your name in the upper right corner of the portal and selecting Contact Us.  You will then be greeted with a pop-up window to email the subject and body of your question or issue directly to our support team.  If you don't have an account, what are you waiting for?  Sign up here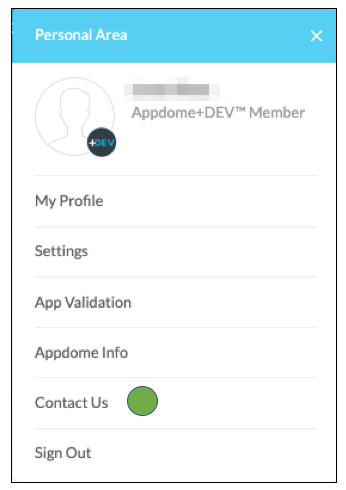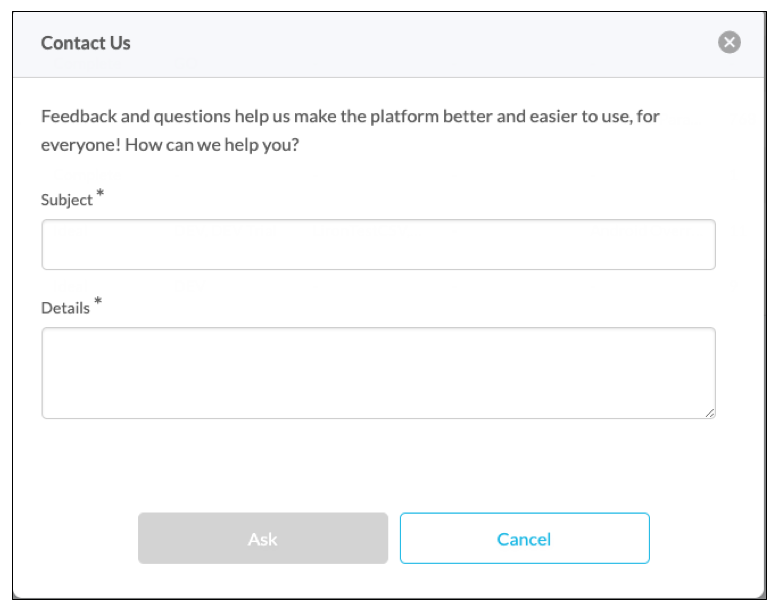 You can also get support from on the Appdome Platform through our interactive chat feature.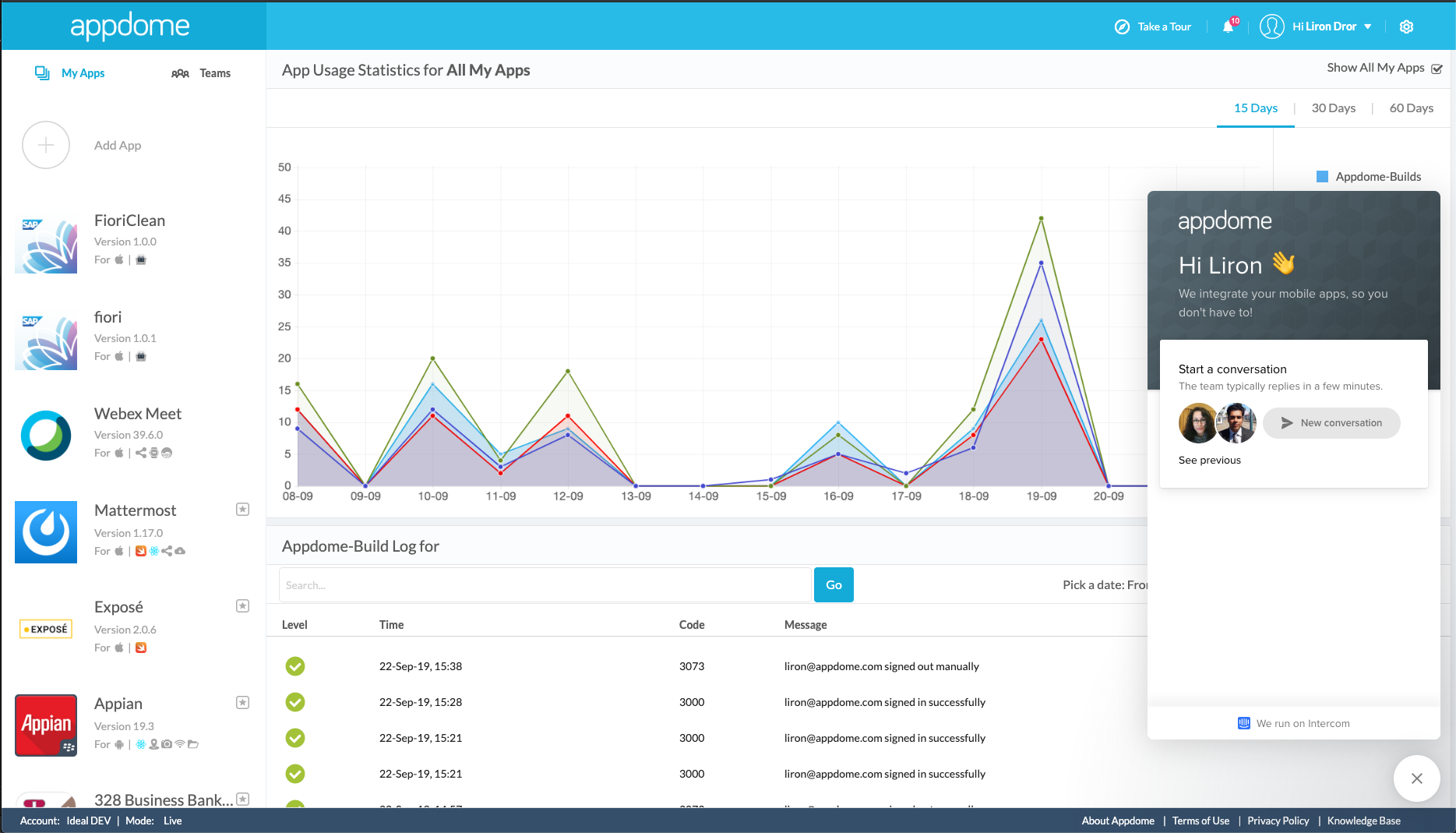 The chat bubble appears in the lower right-hand corner of the Appdome Platform.  Hovering over the chat bubble will bring up an initial dialog box where you can begin an interactive chat session with the Appdome Support Team.
After Submitting a Query to Appdome Support
After you've reached out to Appdome Support, you will have a support member assist you within several hours on the same day.
How Do I Learn More?
Check out the Appdome blog for helpful information or request a demo at any time.
If you have any questions, please send them our way at support@appdome.com or via the chat window on the Appdome platform.
Thank you!
Thanks for visiting Appdome! Our mission is to make mobile integration easy. We hope we're living up to the mission with your project. If you don't already have an account, you can sign up for free.