Deploy Mobile Apps integrated with BlackBerry SDK to BlackBerry UEM
The following pre-requisite tasks need to be completed prior to distributing your app with BlackBerry UEM.
Your mobile app is fused with the BlackBerry Dynamics SDK.
Your mobile app is signed.
You have a configured and accessible instance of BlackBerry UEM.
The Easy Steps to Publish Secure Enterprise Apps Built with BlackBerry SDK
Upload Your Fused app to BlackBerry UEM
Create a BlackBerry Dynamics App Entitlement
To upload an app to BlackBerry UEM, you must first create a BlackBerry Dynamics App Entitlement. This is a BlackBerry app object that handles binary app files, policy and configurations, and user assignment. In the next step, you will upload the fused app into the app entitlement object.
1. Navigate to BlackBerry UEM within your web browser and Log in.
2. Click Apps.
3. Click the "Add an App" button.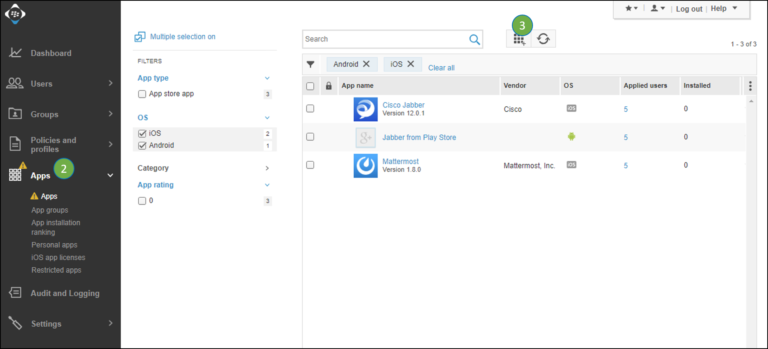 4. On the selection window. Click Internal BlackBerry Dynamics app entitlement.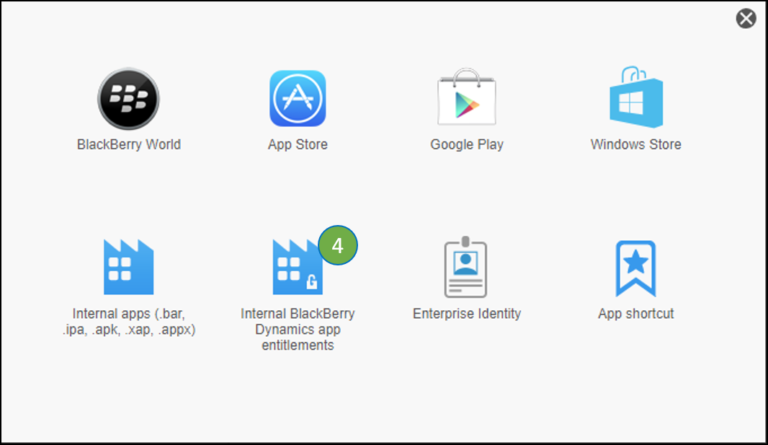 5. Enter the app's Name.
6. Enter Entitlement ID and Entitlement Version. These must match the ID and version you used during fusion.
7. You can add a Description.
8. Click Add.
Upload the App into the App Entitlement
After creating the app entitlement, the app window will appear.
1. Click iOS or Android tab (according to the relevant app's platform). One entitlement can have both an iOS binary and an Android binary connected to it.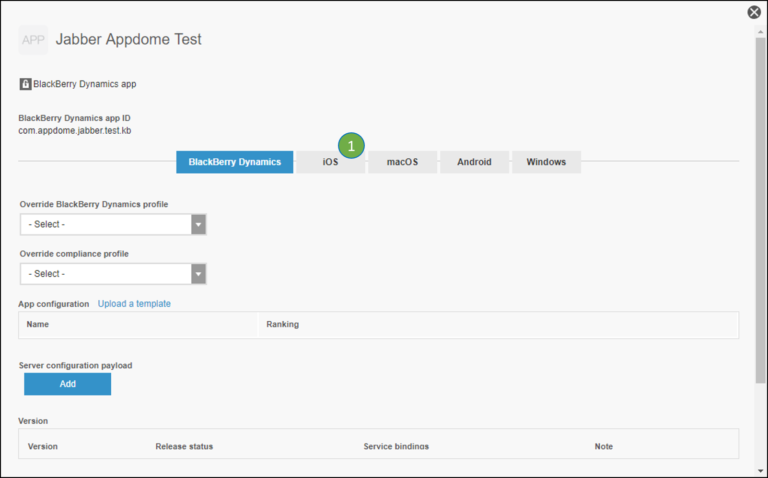 2. Under App source file, click Add.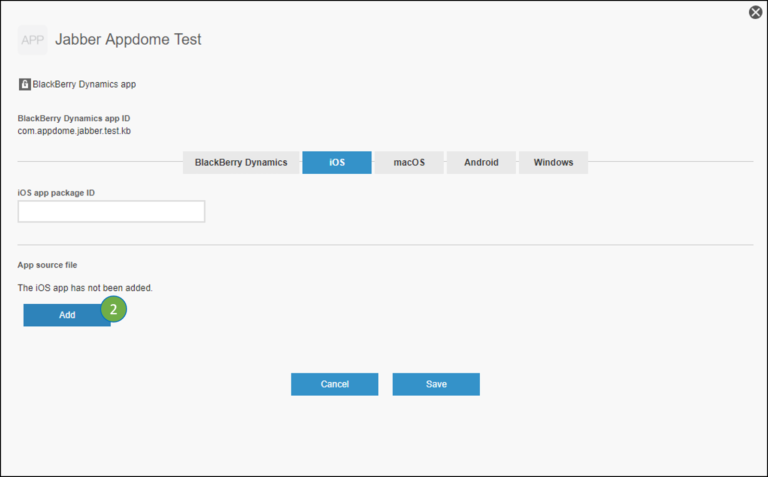 3. In the opened window, click Browse and locate the fused app.
4. Click Add.
5. Wait for the upload to complete.
6. You can Add app details like Vendor, Category, and Screenshots.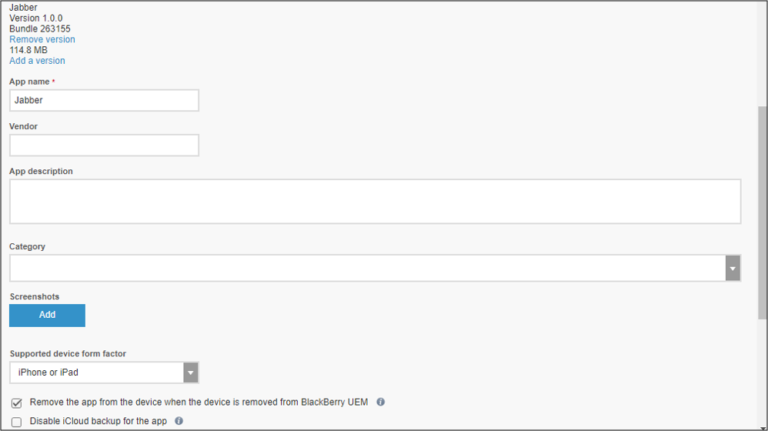 7. You can control device support, installation type etc.
8. Click Save.