Per-App VPN Routing is a feature supplied by Apple's iOS to tunnel connections through a VPN.
The only way to configure Per-App VPN is by enrolling the device in a Mobile Device Management (MDM) system and linking apps that are managed by the MDM system with a VPN configuration. The app's traffic will then be handled by Apple's VPN component.
Using Per-App VPN Routing
To enable Per-App VPN Routing for your app on Appdome:
Go to the Build Tab
Select the Access menu
Turn on Per-App VPN Routing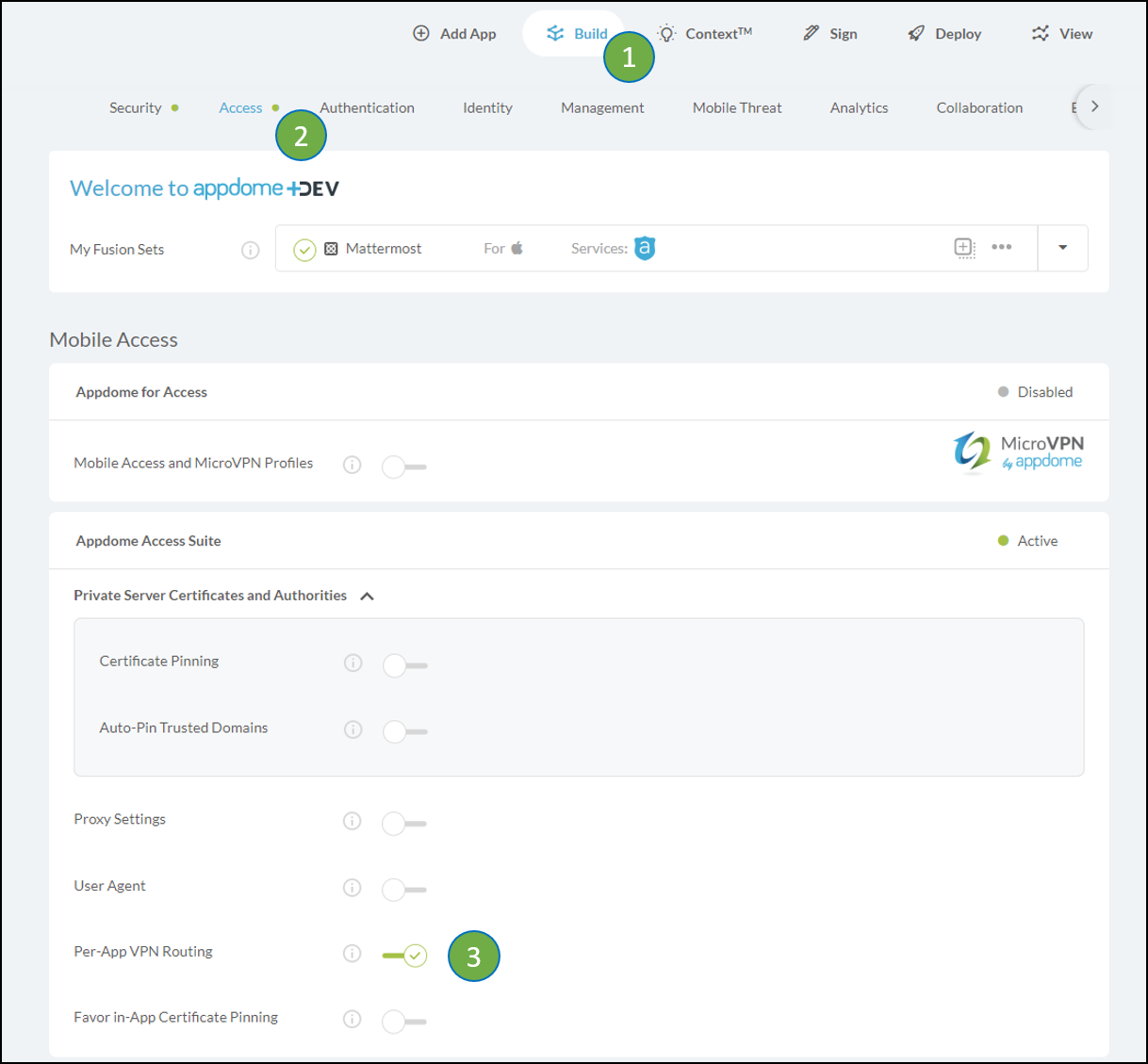 You will see a warning message that other features are being disabled. Click Proceed.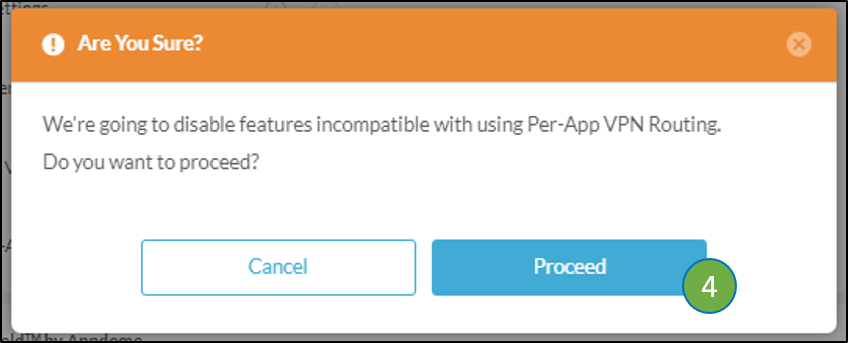 Per-App VPN Routing Compatibility
To allow Apple's Per-App VPN to handle the traffic, some Appdome features will be turned off automatically, or an error will be displayed
Even though Per-App VPN may tunnel an app's entire network connectivity, you are still able to secure your app by using complementary Appdome features such as:
How Do I Learn More?
You can read about Per-App VPN in apple's developer website.
Read more about Enterprise Access and Convectivity.